Allen & Overy Belfast Grants Committee invites applications for funding
Allen & Overy's Belfast Grants Committee is calling for charities that promote access to justice, or which support and develop education or employment projects in Northern Ireland, to apply for a share of GBP40,000 funding.
Monday / 26 April 2021 3:47pm
The funding has been made available from the Allen & Overy Foundation, which is funded by contributions from A&O partners worldwide. Funding for projects in Northern Ireland is administered by the Belfast Grants Committee and in the last two years it has provided over GBP100,000 to charitable organisations.
Simon Wagstaff, Global Head of Tech Services at A&O Belfast and Chair of the Belfast Grants Committee explains: "As one of the world's largest and most connected law firms, we are committed to making a difference. Supporting our local community is at the heart of our business and we are keen to hear from charities that address our core themes of increasing access to justice, and the advancement of education or employment across Northern Ireland. To benefit from support, charities should be based locally or have at least one project or area of focus in Northern Ireland. We recognise that the last year has been particularly difficult for many charities so our focus will be on providing longer-term support and we welcome applications from charities seeking up to three years' funding support for projects.
"In addition to offering financial support, this year we are also keen to share the skills of our people so we will be giving priority to charities that can offer reciprocal volunteering or pro bono opportunities. We have over 600 people working in the Belfast office across our legal team and professional support staff, all of whom have a significant contribution to make, either through offering their time or expertise. This new area of focus will be mutually beneficial as we work towards our target of achieving 4000 hours of volunteering or pro bono work this year."
Career Ready, which has operated across Northern Ireland since 2012, received funding from Belfast Grants Committee in 2020. The charity works with 17-18 year olds from non-selective schools and FE Colleges to provide key employability skills, mentoring, workplace visits and internships. Speaking about the impact that the funding has had on their work, Tony Madden, Regional Manager, Career Ready said: "The support from Belfast Grants Committee has been instrumental in helping us develop new virtual resources so that we can deliver our schools programme online. We have worked with 11 schools providing a range of virtual employability masterclasses on topics such as communication, preparing for interviews and assessment centres, which students have been able to access in the classroom or at home. In addition, 60 students across 5 schools and FE Colleges have benefitted from virtual mentoring and we have secured paid internships for 35 students over the last year. Thanks to A&O, students have enhanced their employability skills and the creation of our virtual resources will enable us to reach an even greater audience in subsequent years."  
Other charities to have benefitted include Flourish NI which supports survivors of human trafficking in communities across Northern Ireland, providing help to overcome trauma and rebuild lives. Jill Robinson, Charity Co-ordinator at Flourish said: "We were thrilled to receive support from Belfast Grants Committee which provided funding for a part-time caseworker within the charity. During a year which been incredibly difficult for everyone, this funding enabled us to meet the increasing demand for our services. During the last year we have been able to provide intensive casework support to 12 individuals and their immediate family members. We have liaised with lawyers to provide regular updates to those we support and facilitated online meetings with lawyers and barristers. Survivors of human trafficking face many barriers to moving on with their lives and these have been compounded by the impact of Covid on mental health and social isolation. We have been able to provide increased communication and interactions, facilitate general well-being support and run online activities as a result of having an additional member of staff."
The Brilliant Club received funding to pilot and launch The Scholars Programme in Northern Ireland in 2018/19 with additional funding to support programme delivery. The programme supports young people aged 9-17 develop the knowledge, skills and confidence to realise their potential and progress to highly-selective universities by taking part in university-style tutorials and discovering more about university learning and life. Anne-Marie Canning MBE, CEO of The Brilliant Club said: "The Belfast Grants Committee played a key role in growing the reach of our programme year on year. We have now worked with eight schools across Northern Ireland with 140 students participating in our Scholars Programme since 2018/19. During the programme, pupils have the opportunity to visit Queen's University and Trinity College Dublin to tour the campus, meet current students and get a taste of student life. Students taking part in the programme have benefitted from improved subject knowledge, critical thinking and written communication. These skills support academic achievement and university readiness and make a meaningful difference to the educational success of participants. Our latest evaluation with UCAS has shown that The Scholars Programme makes a real difference on pupil progression to higher education. 44% of Scholars Programme graduates progressed to a highly-selective university, compared to only 28% of pupils who had not taken part in the programme."
Charities interested in applying for funding should email [email protected] requesting an application form and outlining how their work meets the criteria of increasing access to justice or the advancement of education or employment. Completed application forms should be returned by 5pm on Friday 21 May 2021 and successful charities will be notified by the end of June 2021.
Allen & Overy's Belfast office opened in 2011. It is the second largest office in the A&O network, employing approximately 600 people. It includes a Support Services Centre which delivers business services – Document & Design, Finance, Human Resources, IT, Library & Information and Marketing & Business Development - to the firm's global network. Allen & Overy Belfast is also at the forefront of delivering legal services to clients in new and flexible ways, with proportionate lower-cost, tech enabled resourcing and end-to-end managed legal services.  
Last updated 2 years 1 month ago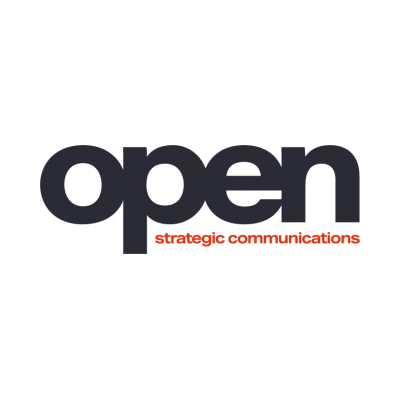 Open Strategic Communications
2nd Floor, City Exchange,
11-13 Gloucester Street,
Belfast
BT1 4LS
United Kingdom
Allen & Overy