ADOLESCENTS 'STILL VULNERABLE' TO SUICIDE
12 November 2012
Commissioner for Children and Young People, Patricia Lewsley-Mooney, today warned that older teenagers are still vulnerable to suicide because of negative experiences in their childhood.
Tuesday / 13 November 2012 2:23pm
Mrs Lewsley-Mooney was speaking as she launched her 'Still Vulnerable' report, containing recommendations designed to better support and protect young people at risk of suicide.
"The loss of a child or young person due to suicide or accidental death is a tragedy and I am deeply aware of the profound impact of this loss on everyone it touches," said Mrs Lewsley-Mooney.
"If you are having thoughts about suicide or want to harm yourself or you are worried about a friend, please talk to an adult you trust or contact ChildLine online or on 0800 1111, ChildLine's volunteer counsellors are trained to support you through a difficult time."
The 'Still Vulnerable' report outlines how exposure to problems in early childhood [see examples in Notes to Editors] is linked to poor outcomes in later years, including suicide in adolescence.
"Too often negative early childhood experiences mean that teenagers are not able to deal with additional pressures as they grow older," said the Commissioner.
"Experiences in childhood affect how we learn to cope with life problems, and reduced resilience and ability to cope may mean young people are more vulnerable to risks such as suicide and accidental death.
"Sadly, Northern Ireland continues to experience higher rates of suicide among adolescents and young adults than other parts of the United Kingdom.
Recommendations have been set out in the report and detail how services can be planned and delivered to improve outcomes for vulnerable children and young people.
"Suicide is a complex phenomenon and unfortunately there is no single solution," said the Commissioner.
"Adolescent suicide requires an approach that is not just focused on responding to an immediate crisis or problem.
"Services and support should be provided on an individual basis, from an early stage and delivered in a sustained and co-ordinated manner to limit negative life experiences.
"Young people may present with what adults can view as 'challenging' behaviour, however this is often a result of negative life experiences and a reduced ability to cope.
"The research reminds us that services must be designed to engage these most vulnerable young people, in order to support and protect them.
The Commissioner emphasised that we all have a role to play in reducing suicide rates among young people.
"If we are going to address and indeed change attitudes and approaches to this sensitive and complex issue we have to work together", said Mrs Lewsley-Mooney.
"There is a need for parents, carers, community groups and friends to look out for and act if they have concerns about a young person.
"Every professional in children's social care, health, education and criminal justice services must be trained and supported to identify children who are vulnerable, such as those suffering from depression, and be more responsive in addressing their needs.
"I will be working with various government ministers and departments, with responsibility for these agencies, to present these recommendations and will highlight the importance of implementing them into work practice."
If you are worried about yourself or a friend, please talk to someone. Contact ChildLine online or on 0800 1111. ChildLine is open 24 hours a day.
ENDS
From the report author:
John Devaney, Senior Lecturer in Social Work, Queen's University Belfast said: "We hope this research highlights the importance of seeing young people's presentingbehaviour in the context of their lifelong experiences.
"Our findings highlight that too many young people have experienced multiple adversities, and that if professionals are to make a difference, it will require earlier, more sustained and better co-ordinated intervention for those young people.
"In our research we found many examples of professionals such as teachers, social workers and health workers engaging in work of the very highest standard with young people and their families.
"We hope that the recommendations from our study can ensure that politicians and policy makers support these professionals in what is often challenging but extremely important work."
Neil Anderson, head of service for the NSPCC in Northern Ireland, welcomed the report: "This piece of work clearly identifies the need for targeted, early and sustained intervention to support young people who have experienced trauma in childhood.
"Children and young people who contact our ChildLine service to talk about suicidal feelings can feel that they are not being taken seriously by parents or by health professionals. They can be very lonely and believe that there is no-one they can talk to about their problems. For many, ChildLine is literally a lifeline.
"Where young people are presenting with risky and challenging behaviours, it is vital that we look beyond the behaviour and consider the child beneath. It is only through addressing the root cause that we can begin to assist young people to voice their distress and learn safer ways to deal with painful memories and emotions.
"Early intervention and access to the appropriate services is the key to breaking negative cycles and offering children a happier and safer future."
Notes to Editors
Certain types of suicide reporting are particularly harmful and can act as a catalyst to influence the behaviour of people who are already vulnerable. This press release has been written using guidance from:
- The Irish Association of Suicidology - Media Guidelines for Reporting Suicide
- The British Association for the Study and Prevention of Child Abuse and Neglect
(BAPSCAN) - Guidance for Media Reporting on Child Abuse and Neglect
We request that you refer to this guidance before reporting on this press release.
The communications team at NICCY has extracted key operational points from the guidance on reporting suicide and reporting on this research – Please click here for the summary (Word document)
Examples of life problems may include:
- Experiencing abuse or neglect
- Living in a family where there is domestic violence
- Having a parent who has mental health difficulties
- Living in a family where a parent is in prison
- Experience of a parent dying
- Peer victimisation (including bullying)
- Living in a family where alcohol or drugs are misused
You can read 'Still Vulnerable: The Impact of Early Childhood Experiences on Adolescent Suicide and Accidental Death' here
For any media bids or for further information please contact Patrice Morris,Communications and Engagement Officer, NICCY on 028 90 316 392 or 07917 544 177 or email

[email protected]

.
The UK government signed up to the United Nation Convention of the Rights of theChild promising, above other things, to protect children from all forms of harm, abuse and violence and support them when they have problems.
It is the job of the Northern Ireland Commissioner for Children and young people to ensure that the rights and best interests of all children, not least groups of children with additional needs, are recognised and addressed.
Last updated 10 years 10 months ago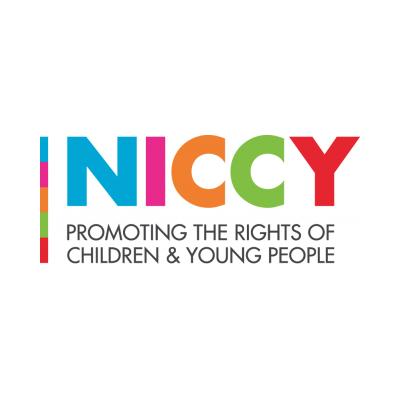 Northern Ireland Commissioner for Children and Young People
Equality House, 7-9 Shaftsbury Square
Belfast
BT2 7DP
United Kingdom