AdaptNI Coordinate Accessible Job Fair
PowerNI awarded AdaptNI their Community Grant Award to deliver an accessible Job Fair
Tuesday / 04 April 2023 6:38pm
AdaptNI were the lucky winners of the PowerNI Community Grant at the end of 2022. On Thursday 23rd March, the prize money was used to hold an accessible Job fair for the Deaf, hearing loss and Tinnitus communities throughout Northern Ireland. 
On Thursday, 15 people attended the specialist session at NICVA, with current vacancies throughout NI displayed and staff from Cedar, WorkableNI,  Make the Call, Belfast City Council, SignLive, CINE and the Jobs & Benefit Office attended. Alex Leslie, AdaptNI Director noted, "Working with people who are Deaf, have hearing loss and/or Tinnitus, we know of the barriers an open Job Fair can have.  They are busy, noisy and although more organisers are aware of the need for communication support to be provided, not all are, or the support is limited. We had both BSL and ISL interpreters on the day and attendance was limited to those within the community we support." 
Everyone who attended the session was given a pre-loaded memory stick, this included CV templates, Access to Work information, communication tips and useful contact details for not only the initial employment journey, but to support with retention. 
Laura Murphy-Sloan, AdaptNI Director added, "We have included relevant information on each USB which will help people when they are either looking for new or a change of employment, we added information on different APPs available to help and accessible information. Special thanks to the organisations and teams who supported us, PowerNI for choosing our project and Mollie who uploaded all the Pen drives" 
AdaptNI launched on 1st July to continue specialist employment throughout Northern Ireland. For information on how AdaptNI can support with in work or pre-employment support, contact the team [email protected] or check out the website www.adaptni.org.uk  
Last updated 5 months 2 weeks ago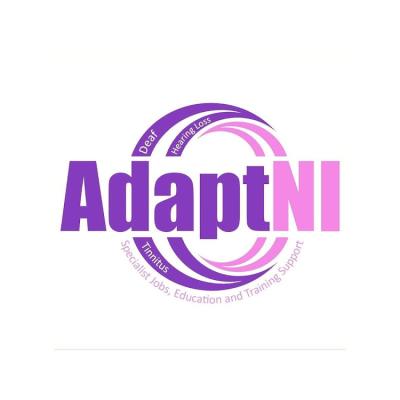 AdaptNI
NI Wide
Newtownabbey
BT36 6JR
United Kingdom
PowerNI