Action Your Will and Help Saves Lives
Ann Kinder, Managing Partner and Leah Deehan, Solicitor at Donnelly & Kinder Belfast joined Action Cancer to launch the charity's 'Action Your Will' campaign. 
Monday / 06 February 2023 10:38am
Participating solicitors across Northern Ireland are waiving their fees for basic wills in a month of their choosing. In lieu of payment, clients' donations will help towards raising funds for Action Cancer's range of services including therapeutic support services and their unique breast screening service. 
It is estimated that 70% of the adult population in Northern Ireland do not have a will. 
Mark Jones, Corporate Fundraising Executive with the charity, said: "We are delighted to have the support and generosity of so many solicitors here in Northern Ireland, including Donnelly & Kinder who have been extremely kind in donating their time and fees. These solicitors can accommodate will writing, free of charge to their clients in a month of their choice.  All donations in lieu of will writing will directly support Action Cancer's unique breast screening service and its important counselling and therapeutic services."
Ann Kinder, Managing Partner of Donnelly & Kinder, said: "The work of Action Cancer positively impacts the lives of thousands of people across Northern Ireland every year and we believe it is now more important than ever to support our local charities. At Donnelly and Kinder Solicitors, we have over twenty years of will writing expertise which we are proud to offer, whilst also helping to support Northern Ireland's leading, local cancer charity. This year we will be waiving fees for will writing throughout the month of March, so if you want to write your will and help support Action Cancer, please get in touch."
Action Cancer is Northern Ireland's leading, local cancer charity and all money raised stays in Northern Ireland to support local people affected by cancer.
2023 marks Action Cancer's 50th Anniversary. The charity has been at the heart of cancer prevention, detection and support for people in Northern Ireland since 1973. The services that Action Cancer provide are unique and free to the user but come at a cost to the charity of £4 million every year. These services include an early detection breast screening clinic, therapeutic services for people living with a cancer diagnosis as well as people supporting a loved one with a diagnosis and a range of health improvement services. These can be accessed from Action Cancer House in Belfast or from 13 regional locations and on board the Big Bus, supported by SuperValu and Centra, which travels to over 200 locations each year.
For a list of participating solicitors or to find out more, contact Mark Jones at Action Cancer on 028 9080 3345 or [email protected].
Last updated 1 month 2 weeks ago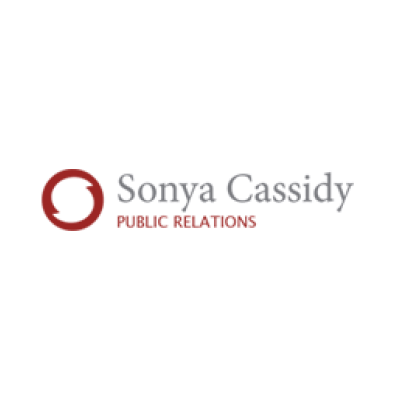 Sonya Cassidy PR
Hopkins Glen
49 Ballynarrig Road
Co Londonderry
BT49 9NG
United Kingdom