Action Cancer Urges Women To Be Their Own 'Breast Friends' on International Women's Day and Self Refer
For every 1,000 breast screenings Action Cancer completes, it detects six cancers
Wednesday / 01 March 2023 8:19am
To celebrate International Women's Day, leading NI cancer charity Action Cancer is encouraging women to be their own 'Breast Friends' and book a breast screening appointment online. 
The theme for International Women's Day on 8th March 2023 (IWD 2023) is, "DigitALL: Innovation and technology for gender equality". International Women's Day is celebrated annually on March 8, yet the global campaign theme continues all year long to encourage action.
Now in its fiftieth anniversary year, Action Cancer offers 8,000 breast screening appointments per year to women aged 40-49 and over 70 — those who fall outside the NHS screening age range (50 – 70). 
The free life-saving service is available both at Action Cancer House in Belfast and on board the Big Bus mobile screening unit (kindly supported by SuperValu and Centra) which travels to over 200 locations each year.
Ahead of International Women's Day, Action Cancer has teamed up with local online car insurance company its4women.co.uk to urge local women to take action and participate in the 'Breast Friends' fundraising campaign in order to support the running cost of the breast screening service.
With no regular government funding Action Cancer raises funds to support screenings through the Breast Friends fundraising campaign, with cash generated then matched by its4women.co.uk.
Action Cancer's Public Fundraising Manager, Leigh Osborne, explains why women in the 40-49 and over 70 age groups should proactively book a screening:
"Women in 2023 lead such busy lives, often juggling work commitments with looking after family members and organising household duties. Personal health and wellbeing can drop to the bottom of the priority list.  So, this International Women's Day, I am appealing to women to take time out of their busy schedules to put their own health first.  Book a breast screening appointment. It will only take five minutes and the appointment itself will take no longer than half an hour.
"For every 1,000 breast screenings Action Cancer completes, it detects six cancers. Early detection makes a massive difference to treatment outcomes.  Action Cancer's programme screens women with no signs or symptoms of breast cancer. Appointments are available up to six weeks in advance and new appointments are released regularly.  You can book online at www.actioncancer.org or by phone on 028 9080 3344."
Leigh adds: "It's important to stress the service is free to the user. However, each appointment costs the charity £120.  Fundraising allows us to deliver the breast screening service.  Through our Breast Friends campaign we encourage groups of friends to organise a catch up and raise much needed funds at the same time. You could hold a coffee morning, pamper day or spring garden party, at home, in your local salon, gym or anywhere of your choosing.  The money we raise through the campaign is then generously matched by local online insurance company its4women.co.uk.  We are immensely grateful for their support, which has been in place since 2019.  It means we can double our reach, and twice as many women can benefit from the service."
Speaking about the partnership, Its4women Marketing Manager, Kerry Beckett says:  
"With financial matching from Its4women the Breast Friends campaign has raised £192,185 since 2019 enabling 1,826 breast screenings for local women. Given Action Cancer detects six cancers for every 1,000 appointments, money raised from the campaign will have led to the detection of at least nine cancers.  These women would not have been accessing a breast screening through another channel which is why this breast screening service is so important.
"Its4women is committed to working with Action Cancer in its fiftieth anniversary year, to benefit as many women as possible, whether that is by booking an appointment for a potentially lifesaving breast screening or matching all public fundraising up to a total value of £90,000 over three years."
Action Cancer is celebrating its fiftieth anniversary in 2023. Since 1973 the Action Cancer charity has been offering a range of cancer prevention, detection and support services to the people of Northern Ireland.  Founded by Dr George Edelstyn, an oncologist at Belvoir Park Hospital, the charity aims to fund pioneering research into chemotherapy and to support patients and their families during treatment. The first premises in Marlborough Park in Belfast were used to provide facilities for patients awaiting treatment in Belvoir Park and recovery facilities for chemotherapy patients who had to travel long distances. Action Cancer began to offer breast screening in 1978. This was the first time breast screening was introduced in Northern Ireland.
For more information on Action Cancer's services, call 028 9080 3344 or visit www.actioncancer.org
To get your free Breast Friends fundraising pack, please contact Leigh Osborne on 07928 668543 or email [email protected] 
Last updated 3 weeks 1 day ago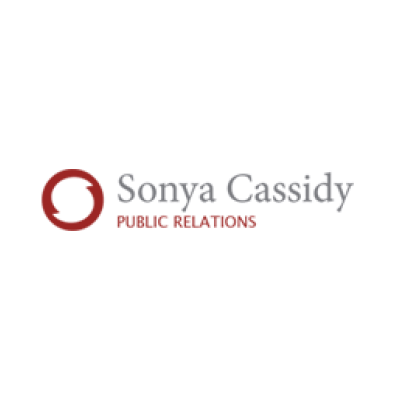 Sonya Cassidy PR
Hopkins Glen
49 Ballynarrig Road
Co Londonderry
BT49 9NG
United Kingdom