Action Cancer Calls on Adventurers to Join '2022 Trek the Rockies' Challenge
Northern Ireland's leading, local cancer charity, Action Cancer is calling on adventurers to join them on their 2022 Trek the Rockies Challenge and raise funds for the charity's prevention, detection and support services.
Tuesday / 15 June 2021 1:47pm
The trek, which is scheduled for 19th to 28th September 2022, offers an incredible voyage of discovery through the mesmerising mountainous landscape of the Rockies in south-west Calgary. Over nine days, participants will hike for up to seven hours a day as they travel through naturally carved tunnels, gaze at impossibly tall waterfalls and soak up the ambience of stunning glacier vistas.  Trekkers will follow the Crypt Lake trail to the US mountain borderlands, one of the best hikes in Canada. Immersing themselves in the local culture, participants will benefit from an authentic adventure, fantastic Canadian hospitality and a physical challenge that will test their resilience.
Each participant is required to pay a registration fee and raise a minimum amount of sponsorship which will cover the cost of the trip and a contribution to Action Cancer. The charity will provide support and guidance and promotional materials to help participants raise the necessary £3,950. Those interested are encouraged to register by 30th June 2021, to benefit from the reduced registration rate of £99 per person. 
Discussing the trek, Action Cancer's Fundraising Co-ordinator Maria Jordan, says: "Action Cancer is delighted to be launching the 2022 Trek the Rockies Challenge! We hope to raise approximately £80,000 to allow the charity to provide 667 women with breast screening appointments or 1,778 counselling appointments for individuals or families affected by cancer.
"Every participant who signs up will receive support from our dedicated fundraising team to help them reach their fundraising target. With lockdown restrictions easing, this summer is the perfect time to combine fundraising with seeing friends and family. Whether you want to walk in support of a loved one, walk to celebrate a significant milestone or simply take on a new challenge, we would love you to join Team Action Cancer for 2022 Trek the Rockies!"
The funds raised by this challenge will go directly towards the delivery of Action Cancer's detection, prevention and support services which cost £4m annually to provide. Services are available from Action Cancer House, in Belfast, and regionally in selected venues across the country or via the Big Bus which is supported by SuperValu and Centra.
Since the pandemic hit in March 2020 Action Cancer has had to suspend its overseas expeditions losing out on approximately £200,000 of fundraising income. Maria adds: "Our 2022 Trek the Rockies Challenge will be the first overseas fundraising initiative we've been able to provide since 2019.  A number of past supporters have already signed up, a positive indication that people are keen to get involved and actively support the charity again.  Feedback from previous expeditions has been extremely positive with individuals thrilled to have completed the challenge, crossed the finish line and raised money for an extremely worthy cause, whilst making new friends in the process."
To receive a 2022 Trek the Rockies information pack or to sign up, get in touch with Action Cancer Community Fundraising Manager Leigh Osborne E: [email protected] T: 07928 668543.
Last updated 1 month 2 weeks ago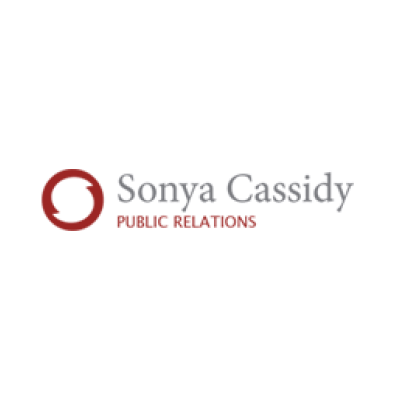 Sonya Cassidy PR
Hopkins Glen
49 Ballynarrig Road
Co Londonderry
BT49 9NG
United Kingdom