Action Cancer is calling on Adventurers to join its 50th Anniversary 7 Peaks Challenge
Leading, local cancer charity Action Cancer has joined forces with local construction supplier business, U Hire, to host the 2023 7 Peaks Challenge in a bid to raise vital funds in the charity's 50th anniversary year.
Thursday / 11 May 2023 3:36pm
Participants on the U Hire 7 Peaks Challenge will conquer seven of the highest and most spectacular peaks in the Mourne Mountains on Saturday 16th September 2023 while helping those affected by cancer in Northern Ireland.
Action Cancer Trek and Adventure Executive, Conor Brennan said: "We are delighted to be working with U Hire on our 50th anniversary 7 Peaks Challenge. Last year's event raised a massive £20,000 which was monumental in our work supporting local people affected by cancer.  In 2023 we are looking for 30 people to become Action Cancer Adventurers and join us on this amazing challenge.
We work with expert mountain guides who know the area well. They will lead the challenge, ensuring everyone has a safe and enjoyable experience. Participants will be required to train in advance, so now is the perfect time to get on board. With summer approaching it's time to get outdoors and take advantage of the beautiful nature trails and mountains."
During the 15-hour hike participants will trek each of the seven highest peaks in the Mournes; Slieve Binnian, Slieve Meelbeg, Slieve Meelmore, Slieve Bearnagh, Slieve Commedagh, Slieve Donard and Slieve Lamagan.
Action Cancer is asking each participant pay a registration fee and raise £300 in sponsorship which will fund Action Cancer's range of cancer prevention, detection and support services. These include a newly launched early detection skin cancer detection service, breast screening, counselling, complementary therapies and health improvement services. 
The charity receives no regular government funding and relies on support from the general public and local business community in order to fund its range of cancer prevention, detection and support services.
U Hire General Manager, Niall McIver, is taking part in the challenge and has a special reason for doing so. He said: "I lost my mum to cancer in June 2020. Due to Covid-19 restrictions we couldn't be with her during treatment. Any family who had the same experience will understand just how difficult that was. Unfortunately, everyone knows someone affected by cancer. I hope that U Hire's support of Action Cancer will help the charity to reach more people affected by the disease.
"Working in the construction industry, many of our customers spend a lot of time outdoors so we are particularly happy to support the new skin cancer detection service. It will benefit many of the people that we work with. I hope the U Hire 7 Peaks Challenge will raise vital funds that will make a big difference to people in Northern Ireland going through a cancer journey."
Action Cancer is celebrating its fiftieth anniversary in 2023. Since 1973 the Action Cancer charity has been offering a range of cancer prevention, detection and support services to the people of Northern Ireland.  Founded by Dr George Edelstyn, an oncologist at Belvoir Park Hospital, the charity aims to fund pioneering research into chemotherapy and to support patients and their families during treatment. The first premises in Marlborough Park in Belfast were used to provide facilities for patients awaiting treatment in Belvoir Park and recovery facilities for chemotherapy patients who had to travel long distances. Action Cancer began to offer breast screening in 1978. This was the first-time breast screening was introduced in Northern Ireland.
If you would like more information on Action Cancer services or the 7 Peaks Challenge visit www.actioncancer.org or contact Conor Brennan on [email protected] or 028 9080 3349.
Last updated 6 months 4 weeks ago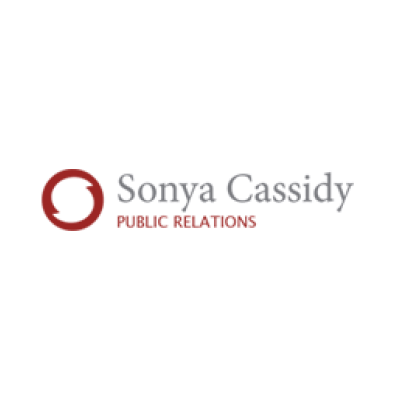 Sonya Cassidy PR
Hopkins Glen
49 Ballynarrig Road
Co Londonderry
BT49 9NG
United Kingdom