Action Cancer Announces Breast Cancer Awareness Month 
Action Cancer, Northern Ireland's leading, local cancer charity has unveiled its Breast Cancer Awareness Month campaign, taking place during October.
Wednesday / 22 September 2021 10:03am
Ambassadors for the charity and partners gathered together at Malone House for a special celebration event.
Breast cancer is the most common cancer type among females in Northern Ireland accounting for 30% of all cancer diagnoses among women. The latest statistics state that 1,479 are diagnosed with breast cancer and 310 die from the disease every year.   
Breast screening is for well women who have no signs or symptoms and is the most effective tool for picking up cancers at an early and treatable stage.  Action Cancer encourages women aged 50-70 to attend for routine screening when called by the NHS. Action Cancer offers a unique screening programme for women aged 40-49 and 70+ who reside in Northern Ireland. This free service is not available anywhere else in the UK or Ireland.   
Screening takes place at Action Cancer House in Belfast and on board the charity's new Big Bus (supported by SuperValu and Centra) which was recently officially launched by Gloria Hunniford OBE at Hillsborough Castle.   
Joanna Currie, Consultant Radiographer at Action Cancer, said: "Our state-of-the-art 3D screening technology Digital Breast Tomosynthesis can locate cancers which are the size of a grain of rice. We detect 6 cancers for every 1,000 screenings, with the majority of women receiving reassurance.   
"The service is currently experiencing unprecedented demand, with bookings at Action Cancer House full right up to Christmas. As screening is for well women, we need to schedule it ahead of time much like we do our hair and dental appointments. Keep an eye out for cancellations and new Big Bus bookings. We promise you, it will be worth the wait!"  
Action Cancer is calling on members of the public to back its 'Breast Friends' fundraising campaign, empowered by local online car insurance company Its4women. The campaign calls upon friends, family and loved ones to come together in line with Covid-19 restrictions and raise vital funds for Action Cancer's breast screening service. In 2019 Its4women made a pledge to match all public fundraising up to a value of £30,000 for three years, a total financial commitment of £90,000.  
Kerry Beckett, Marketing Manager at its4women.co.uk, said: "Its4women and Action Cancer are about to enter the final year of a three-year partnership. Despite the Covid-19 pandemic limiting the amount of fundraising activity throughout 2020 and early 2021, Its4women stood by its financial commitment and to date Breast Friends has raised enough money to provide 1,000 breast screening appointments. I am urging as many people as possible to hold a Breast Friends fundraiser this October, so that Its4women can match the fundraising efforts and support more local women in the process."  
Fiona McQuillan, Pharmacist at Gordons Chemists, added: "We are delighted once again to be supporting Action Cancer's Breast Cancer Awareness Month campaign. We are committed to raising funds in order for eligible women to be screened by Action Cancer. Throughout October our stores across Northern Ireland will turn pink to raise money and spread awareness of the key message that where breast cancer is concerned, early detection saves lives. A huge thank you to our customers and staff who will be supporting this fantastic cause!"  
Keep an eye on Action Cancer's website www.actioncancer.org for upcoming Big Bus locations and a list of available appointments. Book online at www.actioncancer.org/appointments or by calling 028 9080 3344.   
Action Cancer is also encouraging women of all ages to be breast aware and to check themselves regularly. Visit www.actioncancer.org to access information on self-checking via a downloadable Zcard on breast cancer. If you do have a cause for concern, please contact your GP who will refer you to a breast clinic for further assessment if required.   
If anyone is interested in organising a Breast Friends Fundraiser this October, please contact Leigh Osborne on 07928 668543 or [email protected]. For information on how to support via your local Gordons Chemist, please contact Lucy McCusker on [email protected]. 
Last updated 1 year 4 months ago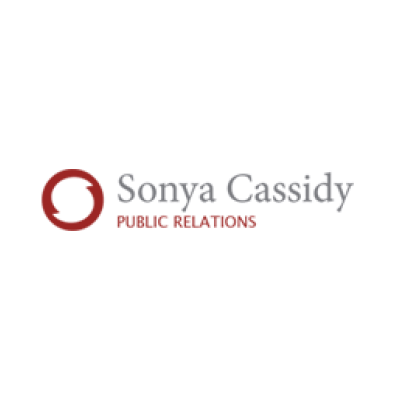 Sonya Cassidy PR
Hopkins Glen
49 Ballynarrig Road
Co Londonderry
BT49 9NG
United Kingdom