55 Local Community Groups Enjoy Titanic Belfast & SS Nomadic
On Sunday 20th January, over 55 community groups from across Belfast enjoyed a day out at Titanic Belfast & SS Nomadic. Titanic Belfast threw open its doors to help the local community beat the January blues by giving away complimentary tickets for the
Tuesday / 22 January 2019 9:25am
Coordinated by Titanic Foundation, the charity which preserves Belfast's maritime and industrial heritage, Titanic Belfast outreached to 1,000 families, young people, senior citizens and people with disabilities for a fourth year in a row.
Described by The Guardian as "an inspiring testament to the Titanic and the city that built it", the groups joined more than five million people from around the world have already visited Titanic Belfast since opening in 2012.
Tommy O'Reilly, Community Development Officer from Belfast City Council said, "Today was a fantastic day to reunite the people of Belfast with their seafaring heritage. There's groups from Hannahstown, Avoniel, Ligoniel, Suffolk and Lenadoon all who have had a tremendous day out. It's great to see this part of Belfast re-emerging for local people to enjoy. A big thank you to all the staff involved for such a great day out."
Anne Fitzpatrick from Hannahstown Community Centre, highlighted, " We loved the day from start to finish, such a great experience, with surprises around every corner from the Titanic Shipyard Ride to climbing on board SS Nomadic. I can't wait to tell all my friends and look forward to coming back."
Kerrie Sweeney, Chief Executive of Titanic Foundation, said, "We worked in partnership with over 55 organisations & community groups across Belfast, including Belfast City Council, Belfast City of Sanctuary, RNIB, Sure Start, as well as former H&W Employees. Local Community Day is a fantastic initiative and an opportunity for local neighbouring communities to visit Titanic Belfast and SS Nomadic and engage with Belfast's maritime and industrial heritage right on their doorsteps.  We are delighted to have had the opportunity to offer a memorable experience that is accessible for everyone."
Judith Owens, Chief Executive of Titanic Belfast, said, "At Titanic Belfast, we continue to go from strength to strength and we know we couldn't do it without local support. Every year, we have opened our doors to the local community and this is our way of showing our appreciation. We are delighted that over this year over 55 community groups from the Belfast City region enjoyed our immersive experience."

For more information visit www.titanic-foundation.org. 
Last updated 2 months 4 weeks ago by Siobhan McLaughlin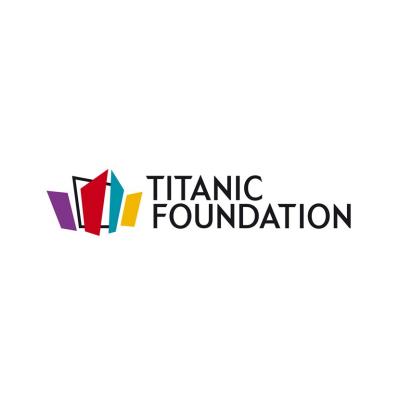 Titanic Foundation