Job | Full Time
YOUNG PEOPLE'S SUPPORT WORKER
Carer Professions
£18,285 per annum & pension at 4% of salary
36.00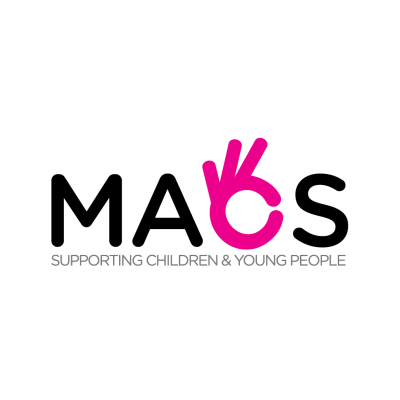 Why Work for us?
"At MACS young people are at the heart of what we do. We encourage an interdependent way of living. We see the value in making mistakes. We actively encourage personal and professional development so that our young people and staff can reach their fullest potential".
Interdependence: MACS recognize that as social creatures, we cannot exist totally independently from others.
Personal Growth and Development: We invest in our staff and young people, challenge their thinking and encourage training to increase skills and knowledge.
Risk Taking and Making Mistakes: Our ethos and belief is that it is OK to make mistakes and by examining what went wrong, we can improve and use the learning.
Self Determination and Autonomy: MACS employ experienced and skilled staff that we trust to make appropriate decisions to work effectively and safely with our young people.
Judging Others: MACS recognizes that judgements are natural, however we ensure that ours are examined and explored in a way that results in a positive outcome for all.
Communication: We have a friendly, relaxed, engaging and warm attitude that fosters positive communication between young people and the organization as a whole.
Trust and Integrity: We earn trust from young people and other professionals by consistently delivering top quality services, underpinned by a core value of trust and integrity.
Involving yourself: MACS welcomes input from all staff and young people and encourages participation in having your say and embracing new opportunities.
SUPPORTED HOUSING
YOUNG PEOPLE'S SUPPORT WORKER, DOWNPATRICK
FULL TIME, PERMANENT
MACS Supported Housing Services (Move in to Move On) provides supported housing for young people who are homeless or leaving care to make the transition to interdependent living and their own tenancy.
NOTE: These roles are predominantly Waking Night shifts.
PERSON SPECIFICATION – ESSENTIAL SKILLS AND KNOWLEDGE REQUIRED BY POST HOLDER:
CRITERIA 1
6 Months' experience (paid or voluntary) of supporting people in a caring role as an employee, volunteer or carer.
CRITERIA 2
Understanding and knowledge of homelessness, mental health and substance use.
CRITERIA 3
Ability to practice in line with MACS ethos and values.
CRITERIA 4
A full current driving license and access to a car is required so as to be able to meet the requirements of the post in full.
DESIRABLE CRITERIA
Experience of working in a supported housing or residential environment

A health and social care qualification or third level education
Hours of Employment: Full Time – 36 hours. Shifts include Waking Nights, Weekends, Bank Holidays and occasional Day Shifts. Typical Working Pattern is subject to change.
Salary: £18,285 per annum & pension at 4% of salary
Closing Date: Tuesday 9th June 2020 at 09.30am
To obtain an Application Pack please: find full Job Description and online Application Form on our website www.macsni.org/careers or email [email protected] for more information.
Attractive Terms and Conditions!
At MACS we value staff work life balance. We offer many Flexible Working Options, Family Friendly Work Arrangements, 30 day + stats leave entitlement, competitive Maternity Leave and Sick Pay Package.
We offer competitive salaries and higher than average pension contributions.
These are just some of the many benefits of working with MACS!
 We are Employers for Childcare Family Friendly winners 2015, 2016 and 2017. We have attained Investors in People Health and Wellbeing and Gold Awards and are Irish News Awards Workplace Wellbeing Winners 2017!