Job | Flexible
Self Employed Counsellor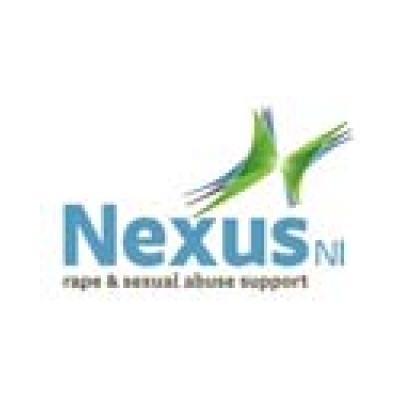 Self Employed Counsellor Accountable to Operations Manager Location Out-reach (Province-wide with the option to be based from home. There may be an occasional requirement to visit Nexus NI HQ in Belfast). Hours - variable
NEXUS NI
Post                                         Self Employed Counsellor                             
Accountable to                       Operations Manager
Location                                  Out-reach (Province wide with the option to be based from home. There may be occasional requirement to visit Nexus NI HQ in Belfast).
Hours                                      variable - to be discussed at interview                      
Rate of Pay                            

£30 per session
Notice                                     1 month
Self Employed Counsellor Role Description and Personal Specification
NEXUS NI works within

BACP Codes of Ethics and requires staff to adhere to these.
Key responsibilities:
 Assess potential clients as to their suitability for counselling using the assessment process
Provide counselling, including group counselling. for individuals who have experienced sexual abuse.
Provide face to face or telephone counselling support and information as required
Be familiar with available and relevant statutory, voluntary and private sector services and contribute to a databank of such information
Contribute to the development and delivery of internal and external training programmes/workshops & awareness raising
Keep professional records of all client contact and attend clinical supervision and line management in line with company policy
Be prepared to undergo further training as required and keep updated with developments in professional practice
 Actively pursue personal development and growth as a counsellor
 Be familiar with and work according to the Nexus NI policies, procedures and practices
Adhere to all Health and Safety guidance relating to Covid-19.
Any other relevant duties after consultation with the line manager
Personal Specification
The successful applicant will be required to have the following experience, qualifications and personal skills.
Essential
Minimum Level 5 Diploma in counselling or its equivalent

Minimum one-year supervised clinical practice in a face to face setting
       (100hours)
Good working knowledge of issues related to sexual abuse

Ability to use initiative while working individually or as part of a team

Experience of working with mental health issues

Awareness of importance of personal wellbeing

Have access to a form of transport, which will permit them to meet the requirements of the post in full.

An ability to recognise and appropriately deal with risk

Computer literacy

Accreditation with NCS, BACP or ICAP (or working on accreditation for submission within 6 months)
Desirable
Ability to counsel through a range of mediums

Experienced in facilitating groups

Experience working in the voluntary sector
Additional requirements:
Must have Professional indemnity insurance for up £2-3 Million.
Must supply own PPE equipment for self and clients
Application by Nexus NI application form only. CV's not accepted
Closing date for applications will be 12 Noon Monday 12th October 2020