Your posting is archived, and is not visible to visitors
Jobs are automatically archived on the closing date and you cannot move it back to published again.
Job | Full Time
Regional Development Youth Officer
23166
35.00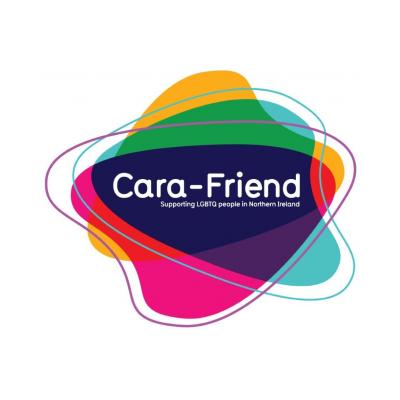 Cara-Friend is recruiting a new Regional Development Youth Officer to join our growing LGBTQ+ Youth Team working across Northern Ireland. Applications by email with CV and Cover Letter.
Cara-Friend LGBTQ+ Youth's central mission is to provide inclusive and responsive, safe and relevant, youth services to LGBTQ+ young people across Northern Ireland.
Objectives
To deliver direct youth work to LGBTQ+ young people in the N. Ireland region through peer leadership and personal development programmes and through individual one to one support and key-working.

To work as part of the Cara-Friend Youth Team to participate in events, training and community development activity.

Working in partnership with key local stakeholders, to be responsible for the development of our work with LGBTQ+ people, groups and networks in the N. Ireland region; including developing capacity through supporting volunteers.


 
Principal Responsibilities
To plan and facilitate group programmes, projects and events for and with young people

To deliver one to one opportunities for young people which focus on their learning and development

To develop and facilitate educational group work for and with young people

To support volunteers and sessional staff to undertake activities in N. Ireland

To record and evaluate the work using the appropriate methods and contribute to funding applications and reports.

To maintain a working knowledge of our own and other organisation's services in order to refer service users to the most appropriate opportunity

To raise the profile of LGBTQ+ work in the area by linking into networks and forums

To support LGBTQ+ people to have a voice in the area

To support local outreach programmes and educational group work in mainstream youth settings

To attend team meetings, supervision and other meetings as required

To carry out such other duties as agreed with the Director

To submit timesheets and comply with such other administrative arrangements as required. 
This post is expected to be the first in a series of new positions for Cara-Friend LGBTQ+ Youth. Please apply by sending CV with a covering letter outlining (1) your interest in the post and (2) how you feel you meet the criteria to [email protected]
Applicants should be able to demonstrate experience in a youth work setting and/or have relevant qualifications. A full driver's licence is also required.