Job | Full Time
Policy and Campaigns Officer (NI)
Policy & Research
£28,296 to £32,879 (Scale SO1-SO2, Points 23–28)
37.00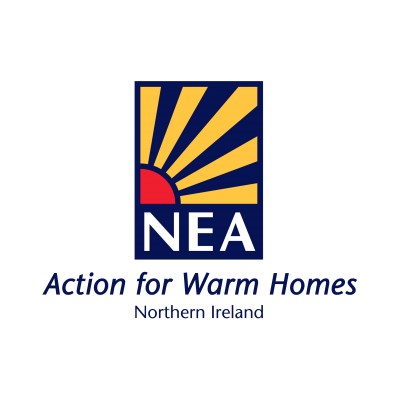 National Energy Action (NEA) is the national fuel poverty charity dedicated to ensuring that everyone can afford to live in a warm, dry home.
National Energy Action (NEA) is the national charity which works to improve and promote energy efficiency and aims to bring social, environmental, housing and employment benefits.  Working in partnership with central and local government, fuel utilities, housing providers, consumer groups and voluntary organisations, NEA aims to eradicate fuel poverty and campaigns for greater investment in energy efficiency to help low income and vulnerable households achieve affordable warmth.  NEA currently employs 70 staff at our national headquarters in Newcastle upon Tyne and in regional offices across England, Wales and Northern Ireland. 
NEA achieves its objectives through:
Developing and managing practical projects which demonstrate innovative ways of tackling fuel poverty and bringing the wider benefits of energy efficiency to communities.

Carrying out research and analysis into the causes and extent of fuel poverty and the developing policies which address the problem;

Providing advice and guidance on good practice in delivering energy efficiency services to low income householders;

Developing national qualifications and managing their implementation to improve the standards of practical work and the quality of energy advice;

Campaigning to ensure social and environmental objectives are brought together under national energy efficiency programmes.
NEA has established a profile as the leading national fuel poverty charity. Please visit our website at www.nea.org.uk to find out more about our work.
For an informal chat about this vacancy please contact Pat Austin, NEA NI Director on: 028 9023 9909.
The closing date for applications is 12 noon on Friday 5th February 2021. Please address your application to: Stephanie Ward, Business Support Officer, National Energy Action NI, 1 College House, Citylink Business Park, Albert Street, BT12 4HQ or email [email protected]. Please note CVs will not be accepted as part of the application process.
If successful in the shortlisting process, interviews will be held virtually on Zoom on Wednesday 10th and Thursday 11th February 2021.
NEA aims to be an equal opportunities employer.  We welcome applications from all people with the necessary skills and experience for the post. 
Charity Registration No. 290511