Volunteering
Keys to Life Volunteer
N/A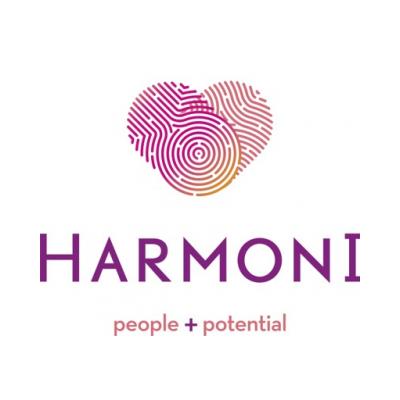 A fantastic opportunity for volunteers to support residents experiencing Homelessness through the delivery of the Keys to Life project.
The core aim of HARMONI is to ensure people meet their potential, in particular to live independently. As part of that we operate the Utility Street Men's Homeless Hostel, where service users are accommodated for the period appropriate to them personally on their journey back to independent living.
Keys to Life Project
The Keys to life project was born out a desire to assist men experiencing homelessness to gain additional confidence, motivation and life skills and give them a better chance of restoring themselves into self-sustaining tenancies of their choosing. The project is funded by the National Lottery Community Fund with matched funding from Hagan Homes.
What we are looking for
We are looking for enthusiastic volunteers to support the Project Manager on the delivery of the Keys to Life programme at the Hostel.
This will involve engaging the participants in activities from March 2021 onwards on an 8-week programme. These activities could include:
WRAP Programme

An in house social, sports and leisure programme (e.g. table tennis, pool, darts, cookery events)

An outings programme (e.g. theatre, cinema. tourist attractions, civic venues)

A community-based volunteering programme

Assist in running workshops and one to one support on issues including: combating addiction; confidence and self-esteem,

CV writing and job search

An arts, crafts and media programme

A gardening programme
We ask that volunteers are flexible and can dedicate a few hours per week in support of delivering the activities in line with the timetable. These are usually run Monday – Friday during the day but occasionally we may require volunteers in the evenings and at weekends.
Previous experience of running or assisting with activities in a social setting would be advantageous. If you have a particular qualification and/or skill set related to one of our activities, that would be desirable.
This volunteering position is subject to an Enhanced Access NI check. Copies of the relevant policy on the recruitment of individuals with a criminal record as well as the Access NI Code of Practice are available on request. Please note that having a criminal record will not necessarily be a bar to obtaining a position with HARMONI.
This is a great opportunity to get involved in a growing social support organisation and make a difference to the lives of homeless men.
How to apply
To apply, please download the application pack including application form, role description and our Volunteering Policy.
Completed applications can be returned by email or post. Please note we do not accept CVs.
To find our more information on the Keys to Life project, please contact the Project Manager, Holly Fellowes on [email protected] or 02890321132.
HARMONI adopts an Equal Opportunities approach to the recruitment of volunteers.