Volunteering
Join Team Pride 2019!
Other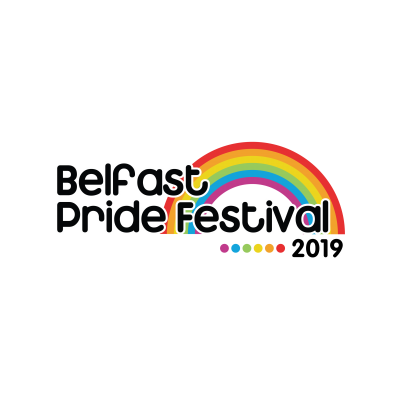 Did you know that Belfast Pride is run entirely by volunteers? It could not exist without them, and that's why we need you!
Join Team Pride – Volunteer for Belfast Pride 2019 
Team Pride members get involved for a whole variety of reasons. Some do it to make a stand for Equality; to give back to the community; to gain new skills and experience; or to make new friends. You should be committed to making Belfast Pride the best it can be and be ready to do some work. Pride is built on action. 
We all want to help create the biggest, best and most inclusive celebration of the LGBT community in Belfast and we never lose sight of that. 
Volunteering with Team Pride
• A unique experience – be part of a team which delivers a European level Pride that is still firmly grounded in our community; 
• Rewarding – gain and develop valuable transferable skills and see your work help build the festival. 
• A great team – we work hard to make everyone feel part of the Team 
Types of Roles for Volunteers 
• Events Crew 
• Events Management 
• Parade Stewards 
• Fundraising 
• Social Media 
• Management and Supervision 
• Finance and Administration 
If there is anything else that you could bring to Belfast Pride it would be great to hear from you! 
What we ask of you 
Belfast Pride features some major events including the events of Pride Day and many roles will involve a degree of responsibility in crowd management, keeping people safe, and ensuring events go smoothly. We do employ a security team as well, so you'll be kept safe too. 
Take a role 
We aim to match people to the right role and an application and selection process helps us do this. The range of roles means that we can build a really diverse team and there should be something to suit you and to help make Pride happen. 
Time 
You need to be free to volunteer for Belfast Pride during Pride itself, including for the whole of Pride Day and at least one other main event. We also have regular Team Pride meeting for updates and socialising, which you will be welcome to attend.
Interested? Apply on our website here!
Want to find out more before committing?
Why not come to one of our Open Nights at the address below on Monday the 24th of June or Monday 8th of July at 6:30pm.
Closing Date
Monday / 22 July 2019 11:59pm
11:59pm
Contact Details
109-113 Royal Avenue
Belfast
BT1 1FF
United Kingdom