Job | Full Time
Employment Mentor Antrim - Let's Work (Social Investment Fund)
Information, Advice & Advocacy
£21,000 per annum (increasing to £22,000 upon successful completion of probationary period)
37.50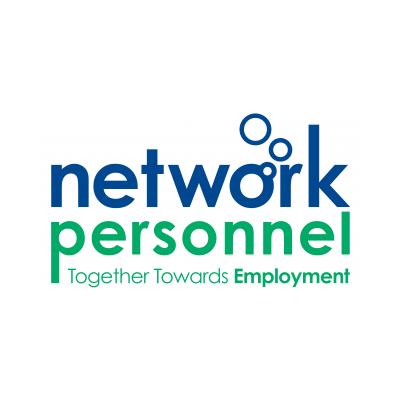 Network Personnel was established in 1989 and specialises in the delivery of back to work and employability initiatives. As a result of continued growth, they wish to appoint a suitably experienced/qualified Employment Mentor for their Let's Work project.
Job Purpose
The jobholder will provide an individually-tailored employability support package for Let's Work participants - reporting directly to Let's Work Programme Manager. Let's Work is funded by the Social Investment Fund (SIF) and will engage with a minimum of 160 people (min. 40 per Employment Mentor) residing in the most deprived areas of the Northern SIF Zone.
Core Duties and Responsibilities *:
• Independently identifying participants for the programme through intensive marketing of Let's Work in the identified Super Output Areas (most disadvantaged areas within the Northern Health Trust Area)
• Establishing and nurturing community networks in the relevant programme delivery areas
• Carrying out one to one interviews with participants; conducting initial assessments and formulating appropriate Individual Support Action Plans
• Identifying appropriate subsidised work placement/employment opportunities for participants
• Identifying and sourcing appropriate training provision in response to participant needs
• Delivering/facilitating employability workshops and drop in clinics as required by participants
• Organising and engaging in team building, personal development and community based activities
• Carrying out formal work place inductions and reviews with participants/employers
• Ensuring regular communications with host employers to monitor participant's attendance and progression
• Referring participants to specialist services/programmes if appropriate
• Supporting participants to gain sustained employment upon completion of work placement
• Providing written and verbal reports to the Programme Manager as required
• Adhering to and upholding Network Personnel's Code of Conduct, policies, procedures
PLEASE SEE JOB DESCRIPTION & APPLICANT DECLARATION ATTACHED FOR ESSENTIAL CRITERIA 
* a full & detailed job description will be issued to the successful candidate
Applications Procedure
To apply for this role, please submit your CV along with fully completed Applicant Declaration  to [email protected]  - Closing date for receipt of applications is 5pm on Monday 23rd September 2019
Candidates must demonstrate that they have met the essential criteria within each area. Incomplete applications shall not be accepted and failure to demonstrate meeting the essential criteria will result in the application being unsuccessful at the shortlisting stage. We reserve the right to enhance the short listing criteria where and when this is deemed necessary. All successful candidates will be subject to a Access NI Check and suitable references and where there is a requirement to drive their own vehicle for work purposes evidence of their vehicle being insured for work purposes will be required.