Job | Temporary
Children's Support Worker Maternity Cover
Other
£19,933 pro rata
21.00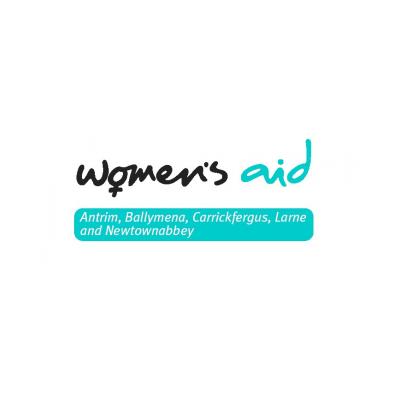 Aims of Post: This post will entail one to one crisis support for children and young people experiencing domestic violence and generating referrals into group work sessions Location: Carrickfergus, Larne & Newtownabbey (base to be confirmed)

WOMEN'S AID in ANTRIM, BALLYMENA, CARRICKFERGUS, LARNE AND NEWTOWNABBEY
Women's Aid is a women only organisation and the lawful recruitment of a female for the post falls within the exemption stated in Article 10 (2b&4e) of the Sex Discrimination (NI) Order 1976. 
JOB DESCRIPTION
Job Title:    Children's Support Worker Maternity Cover
(CYGNET – Children and Young Generation Nurturing Education Trainer)
Responsible to:    Assessment Manager
Location:                Carrickfergus, Larne & Newtownabbey (base to be confirmed)
Aims of Post:    This post will entail one to one crisis support for children and young people experiencing domestic violence and generating referrals into group work sessions
Key Responsibilities
•    To provide one to one support in a safe and supported environment for children and young people affected by domestic violence
•    To contribute to the facilitation of education/ prevention programmes for children and young people in Resource centres and community settings.
•    To inform and empower children and young people to make healthy choices in their lives and relationships
•    Promote, maintain and contribute to working effectively with the childcare team and with external agencies relevant to the post.
•    To promote positive mental health and well-being in children and young people.
Duties
•    To promote positive healthy relationships
•    To consult with children and young people to help to identify their support needs.
•    Contribute to initial assessment and personal support plans based on identified needs.
•    Self-help is important in the children and young people philosophy of Women's Aid.  Workers will be responsible for promoting the practice of self-help by empowering and supporting children, young people and their mothers.
•    To be aware of and effectively respond to the emotional needs of children and young people.
•    To identify, assess and respond to the physical, psychological, emotional, social and educational needs of all the children and young people in designated settings.
•    To participate in, and contribute to, the development of good childcare practice within the project.
Policies and Procedures
•    Adhere to regional and local Women's Aid policies and procedures including Child Protection Policy and procedural guidelines.
•    In compliance with the group's Health and Safety Policy staff are collectively and individually responsible for the Health and Hygiene in the project.  Your role within such will be to perform both practical and administrative tasks.
Team Working
•    To support the development of the services within the local community, the Worker will be expected to work closely with team members in identifying and responding to the needs of the respective children/ young persons in line with stated duties and assist when required
Administration
•    To accurately maintain the recording and monitoring systems in place.
•    To provide verbal or written reports when required.
•    To input information required onto the secure online Evide Impact Tracker system, inputting referral information and statistical data.
Confidentiality
•    To respect the confidentiality of all information received as a result of the post holder's duties.
Public Relations/ Promotion Work
•    To liaise and consult with both statutory and voluntary agencies when necessary and maintain good working relationships with them.
•    To support and participate in fundraising activities as required.
Direction and Support
•    To prepare for, and attend, regular supervision sessions with the Line Manager.
•    To attend team meetings and, as a team member, ensure good communications are maintained.
•    To be aware of the need for ongoing training and to attend relevant area/ regional meetings, training courses etc in consultation with the Line Manager.
Other
•    To undertake any additional duties relevant to the post as may be specified by Manager of Women's Aid in Antrim, Ballymena, Carrickfergus, Larne and Newtownabbey management committee.

Hours:    21 hours per week 
    Flexible – may involve both evening and weekend work
There is no payment for additional hours worked and time-in-lieu of payment should be taken
Salary:      £19,933 pro rata
Duration:    Maternity Cover (approx. six months)
ESSENTIAL CRITERIA
A recognised relevant Childcare qualification at a minimum of NVQ level 3 (or equivalent)
and
A minimum of 1 years recent experience in supporting children and young people 
Knowledge and understanding of the impact of domestic violence on young people
Communication 
Communication skills, both verbal and written. Good interpersonal skills.
Monitoring and Review
Ability to monitor and review support plans
Support
Ability to provide emotional and practical support to others with empathy. 
 
Team working
Ability to work flexibly as part of a team
Initiative
Ability to work alone and use own initiative
Planning & Organising
Ability to plan and organise work activities
IT Skills
Experience in using Microsoft Packages
Car driver with access to car (or transport that allows candidate to fulfil duties of the post)
DESIRABLE CRITERIA
Social Work Qualification
Applicants please note:  Shortlisting will be carried out on the basis of the minimum criteria set out above, using the information given on the application form.  You should therefore address the requirements when completing the application form, as failure to do so may result in you not being shortlisted.
Closing date: Wednesday 23rd October 2019 at 5.00pm
Closing Date
Wednesday / 23 October 2019 5:00pm
5:00pm
Contact Details
2 Cullybackey Road
Ballymena
BT43 5DF
United Kingdom
More Information