Volunteering
Branch Treasurer (Omagh Branch) Parkinson's UK
Finance & Accountancy
N/A
2.00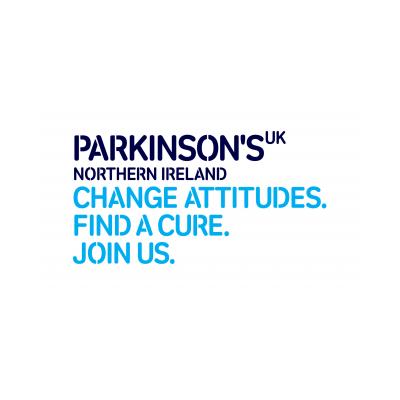 Parkinson's UK local groups offer friendship, support, and numerous activities for people affected by Parkinson's.
In Omagh, the group is a core part of the local Parkinson's community. As Treasurer you'll help manage the finances of the group, making sure they're spent effectively for people affected by Parkinson's.
Why we want you
Local groups across the UK are run by volunteers and offer friendship and support to people living with Parkinson's and their families and friends. These groups are entirely funded by voluntary donations. We need a branch treasurer to help ensure these funds are spent in the most effective way to support people living with Parkinson's in your community.
What you will be doing
Accurately record financial activity, keeping the group and the Parkinson's UK central office informed of the group's financial position
Stay up to date on Parkinson's UK's financial policies and share them with the group
Provide regular reports to the committee on the financial status of the group including final accounts at the annual general meeting
Deal with financial administration for the group, including recording decisions around legacy spending, sending annual financial returns to the UK Office, ensuring volunteer expenses are paid accurately and according to our volunteer expenses policy
Be a signatory on the group's bank accounts
Work with local staff and other volunteers to help the group operate within Parkinson's UK guidelines
The skills you need
Previous experience in finance, accountancy or bookkeeping would be valuable, but is not essential
Confident with numbers and able to take the lead on the groups finances
Collaborative and team focused; you'll need to make balanced decisions on the groups financial decisions, in conversation with the committee and local staff
What's in it for you
Develop your accountancy or bookkeeping skills - we are happy to provide references
Play a crucial role in the local Parkinson's community, making new friends and building connections
Learn and develop valuable financial, administrative and communication skills
You'll be part of a pioneering organisation, committed to finding a cure and improving life for everyone affected by Parkinson's - in your local area and beyond
Disclaimer
It's important that people affected by Parkinson's can trust us with their personal information. As a Branch Treasurer you would be handling personal or sensitive data, so by undertaking this role you'll need to complete our Advanced Data Protection training, which your Parkinson's UK staff contact can help you to do.
Closing Date
Friday / 30 October 2020 12:00pm
12:00pm
Contact Details
1 Spillars Place
Omagh
BT78 1HL
United Kingdom