Volunteering
Branch Secretary - Omagh Branch Parkinson's UK
Administration
N/A
2.00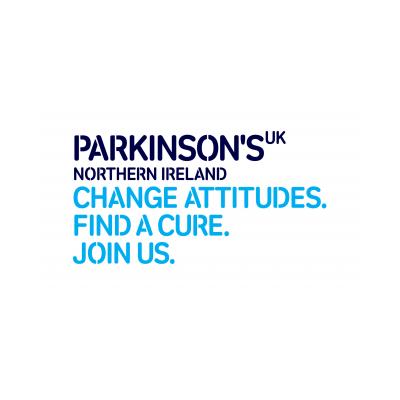 Parkinson's UK local groups offer friendship, support, and numerous activities for people affected by Parkinson's.
In Omagh, the group is a core part of the local Parkinson's community. As secretary you'll help connect people to the group, whilst making sure existing members stay up to date with the activities provided. You could have a hand in arranging activities too, whether it's seated yoga, or a chance for friends and family of those living with Parkinson's to meet - and all activities are open to you too.
You'll build existing connections, and meet new people in your local area, all whilst making a difference to those living with Parkinson's in Omagh.
The group meets each month, but many of our volunteers undertake parts of their roles from home - at a time that suits you.
Why we want you
Local groups across the UK are run by volunteers and offer friendship and support to people living with Parkinson's and their families and friends. As Branch Secretary we need your help to keep the group running smoothly, as well as providing a vital link between the group and those who wish to join.
What you will be doing
Help organise the groups range of activities
Attend regular committee meetings, encouraging other volunteers to be involved, and taking and circulating minutes
Keep up to date about the news and developments of Parkinson's UK more widely, sharing these with the group
Work with local Parkinson's UK staff to ensure the group runs within Parkinson's UK governance procedures
The skills you need
Strong administrative, organisational, communication and IT skills to help keep the group running smoothly
Good decision making ability - reflecting a variety of views in order to meet the needs of people with Parkinson's
Positive attitude; making things happen in your local community and bringing people together to work as a team
Supportive; able to listen to the needs of people with Parkinson's, and reflect these to the group to shape the support provided
Honest; you'll know when to ask for help, or when tasks might be seen as less important, and able to share that with Parkinson's UK and your group
What's in it for you
Play a crucial role in the local Parkinson's community, making new friends and building connections
You'll be part of a pioneering organisation, committed to finding a cure and improving life for everyone affected by Parkinson's - in your local area and beyond
Gain valuable organisational, administrative and people skills
Disclaimer
It's important that people affected by Parkinson's can trust us with their personal information. As a Branch Secretary you would be handling personal or sensitive data, so by undertaking this role you'll need to complete our Advanced Data Protection training, which your Parkinson's UK staff contact can help you to do.
Closing Date
Friday / 30 October 2020 12:00pm
12:00pm
Contact Details
1 Spillars Place
Omagh
BT78 1HL
United Kingdom