Your posting is archived, and is not visible to visitors
Jobs are automatically archived on the closing date and you cannot move it back to published again.
Job | Part Time
Belfast Works Quality Assurance Officer (Monitoring and Evaluation)
£26,317 pro rata
25.00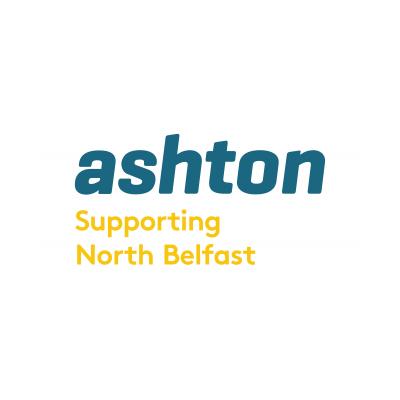 Job Title: Quality Assurance Officer (Monitoring and Evaluating) Responsible to: Quality Assurance Co-ordinator Hours: 25 hours per week Salary: £26,317 per annum pro rata Contract Term: 31st March 2022
JOB BACKGROUND:
This post is part of the Belfast Works Project, a Belfast wide employment project implemented by a consortium of organisation led by Ashton.  The Belfast Works Partnership organisations are:
GEMS NI

Upper Springfield Development Trust

Impact Training

East Belfast Mission 
As part of the Quality Assurance team the post holder will work with Quality Assurance staff to design and implement a monitoring and evaluation framework for the Belfast Works Project. They will also work closely with colleagues across Mentoring and Training Services to produce evidence of the projects' key performance indicators and spotlight best practice in service provision. 
KEY TASKS & RESPONSIBILITIES:
Develop a monitoring and evaluation framework to improve the qualitative and quantitative evidence gathered across the Project. 

Assess existing data and baseline information produced by the services.

Review partner information systems and advise on changes as required.

Provide advice to the

Quality Assurance Co-ordinator

on improving performance using

monitoring and evaluation

findings.

Collect data on a regular basis to measure achievement against performance indicators and service targets.

Identify areas where support is required and design and deliver training for staff on

monitoring and evaluation.

Recognise lessons learned and develop case studies to capture qualitative outputs for the project.

Produce reports on

monitoring & evaluation

and prepare presentations based    the findings.
OTHER RESPONSIBILITIES
Undertake any other related responsibilities commensurate with the evolving objectives of the post and the evolution of the Ashton Community Trust, as may reasonably be requested by the Director.

Work flexibly on evenings, weekends and during school holidays to ensure full delivery of the programme.

Undertake training in order to develop work related skills and knowledge.
Work with due regard for Ashton Community Trust's core values and objectives

Ensure the effective implementation of and adherence to, the Trust's policies and procedures
Participate in Ashton Community Trust's Performance Management and Appraisal process, and agree short, medium and long term goals with line manager, and direct line staff.

Identify learning and development needs with your line manager and evaluate T&D to demonstrate needs have been met.

Share best practice and achievements, and contribute to opportunities to present outcomes and case studies.
Status of the Job Description
This job description is not incorporated into the employee's employment contract. It is intended as a guide and should not be viewed as an inflexible specification and it may be varied from time to time in the light of strategic developments following discussion with the post holder. The post holder will be expected to work to objectives agreed with the line manager.
Essential Criteria:
Recognised qualification Level 3 or above and at least one years' experience of

implementing

Monitoring & Evaluation

activities 

Or

At least 3 years' experience

of

implementing

Monitoring & Evaluation

activities

Good knowledge of monitoring and evaluation techniques and practices

Experience of designing, implementing and operating

monitoring and evaluation

systems.

Knowledge of tools for refining data collection,

evaluation methodologies and analysis (e.g. qualitative, quantitative, and mixed-methods)

Experience of planning and managing surveys

Ability to work independently and proactively as a team member

Sound knowledge of ICT including all Microsoft Office applications (word, excel, powerpoint,

web-based tools e.g. survey monkey)

Valid driving license and access to transport appropriate for the post
Desirable Criteria
(Desirable criteria may be used to shortlist applicants, should there be a need to facilitate manageable shortlists)
Excellent interpersonal skills

Experience of working as part of a consortium with a range of partners

Knowledge of the barriers to education and employment particularly for those furthest from the labour market