Your posting is archived, and is not visible to visitors
Jobs are automatically archived on the closing date and you cannot move it back to published again.
Job | Full Time
Belfast Works Quality Assurance Officer (Mentoring)
£26,317
37.50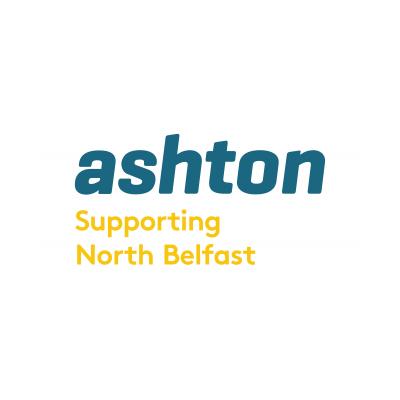 Job Title: Quality Assurance Officer (Mentoring) Responsible to: Quality Assurance Co-ordinator Location: North Belfast Hours: 37.5 Hours Contract Term: 31st March 2022 (dependant on funding).
JOB BACKGROUND:
This post is part of the Belfast Works Project, a Belfast wide employment project implemented by a consortium of organisation led by Ashton.  The Belfast Works Partnership organisations are:
GEMS NI

Upper Springfield Development Trust

Impact Training

East Belfast Mission 
The post holder will be responsible for the development of the Belfast Works quality assurance systems, employing a variety of measures to place quality at the heart of the mentoring service. This includes advising and providing tools and training to enable partner organisations to achieve quality.
The Quality Assurance Officer (Mentoring) will works across the locations of the Belfast Works partners reviewing and reporting on the quality of mentoring provided, identify good practice and issues to be addressed.  Assist the Quality Assurance Co-ordinator to ensure the mentoring provided to participants is of a high standard and complies with the Belfast Works Quality Assurance Framework and ETI requirements.
KEY TASKS & RESPONSIBILITIES:
Develop and maintain an effective quality assurance and monitoring system for Belfast Works Mentoring Service.

Provide a broad range of support, including establishing clearly defined quality methods and procedures, to support mentors and support staff across the Project.  

Advise the

Quality Assurance Co-ordinator

of any concerns relating to quality of mentoring provided.

Monitor and report to Mentor Co-ordinators on quality improvements in response to mentoring provision.

Promote standards of quality achievement and continuous improvement in the delivery      of the mentoring service.

Advise the Mentor Co-ordinator within each partner of quality assurance compliance actions where necessary.

Support Mentors Co-ordinators to promote quality improvement through identification and sharing of best practice.

Provide advice and guidance to staff to enable them to maintain quality processes and generate evidence of mentoring service the standards.

Monitor mentoring service records including client files and report on compliance to ensure corrective measures are identified where appropriate.

Liaise with other quality assurance team members to ensure consistency and quality of services provided across the Belfast Works Project.    
OTHER RESPONSIBILITIES
Undertake any other related responsibilities commensurate with the evolving objectives of the post and the evolution of the Ashton Community Trust, as may reasonably be requested by the Director.

Work flexibly on evenings, weekends and during school holidays to ensure full delivery of the programme.

Undertake training in order to develop work related skills and knowledge.
Work with due regard for Ashton Community Trust's core values and objectives

Ensure the effective implementation of and adherence to, the Trust's policies and procedures
Participate in Ashton Community Trust's Performance Management and Appraisal process, and agree short, medium and long term goals with line manager, and direct line staff.

Identify learning and development needs with your line manager and evaluate T&D to demonstrate needs have been met.

Share best practice and achievements, and contribute to opportunities to present outcomes and case studies.
Status of the Job Description
This job description is not incorporated into the employee's employment contract. It is intended as a guide and should not be viewed as an inflexible specification and it may be varied from time to time in the light of strategic developments following discussion with the post holder. The post holder will be expected to work to objectives agreed with the line manager.
Essential Criteria:
Recognised professional qualification Level 3 or above and at least one years' Quality Assurance experience Or 

At least 3 years' Quality Assurance experience

Experience of carrying out internal audits and knowledge of external audit procedures

Experience of setting high standards to achieve objectives and monitor outcomes

Ability to analyse data and produce reports

Knowledge of how mentors

work with clients to build personal development and/or employability skills

Ability to work independently and proactively as a team member

Sound knowledge of ICT including all Microsoft Office applications (word, excel, powerpoint, outlook, internet etc.)

Valid driving license and access to transport appropriate for the post (The Ashton Community Trust is aware that some persons with disabilities may not be able to hold a driving license.  If this is the case, please demonstrate how you can fulfill the mobility requirements for the post for which you are applying).
Desirable Criteria:
(Desirable criteria may be used to shortlist applicants, should there be a need to facilitate manageable shortlists)
Experience of working as part of a consortium with a range of partners

Experience of using Matrix Standard to inform advice and guidance service

Knowledge of the barriers to education and employment particularly for those furthest removed from the labour market