Your posting is archived, and is not visible to visitors
Jobs are automatically archived on the closing date and you cannot move it back to published again.
Job | Part Time
Autism Saturday club supervisor
Carer Professions
£9.50 per hour
7.00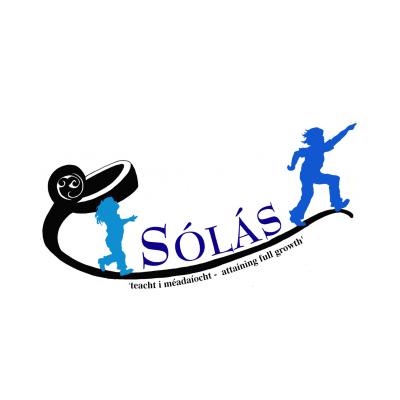 Saturday club supervisor required for social development club for children with autism aged 4 to 11. Hours: Saturdays (term time) 9.30am - 5pm. Keyholder duties required (must be aged 18+) and admin / paperwork, as well as childcare and overseeing staff.
7 hours per week.
Saturdays 9.30am – 5pm (includes a 30-minute unpaid break).
It is expected that the post-holder will work flexibly to meet business requirements and cover leave/absence within the Autism and Social Communications Programme as required. The post-holder may be offered work supervising sessions in our summer programme running 4 over July / August, Monday to Friday 10am - 3pm. 
£9.50 per hour
Anticipated start date: Saturday 26th January 2019
Contract to: Saturday 29th June 2019 (with possibility of extention, subject to funding).
Location: Sólás office, 284a Ormeau Road, Belfast BT7 2GB.  
Responsible to: Autism and Social Communications Programme Coordinator
Probation period: 3 months from start date.
The supervisor will be responsible for the overall implementation, development and sustainability of the Saturday club, with a focus on ensuring adherence to very high quality services and outcomes; compliance with all relevant statutory service standards; quality improvement; feeding and toileting children, completion of relevant admin and paperwork, cleaning rooms used, opening and closing the building, dealing with the statutory services involved in children's care, overseeing staff and volunteers working on the programme;  and the effective management and development of staff/ volunteers. The supervisor will also be responsible for building strong relationships with parents, and ensuring that the Saturday club has a noticeable presence within Sólás, the wider community and the networks and partnerships serving children with autism and their families in the Greater Belfast area.
More hours may be available in our other ASD Afterschool clubs.
*Please see job description and person spec attached for full details.
Closing Date
Friday / 18 January 2019
12:00pm
Contact Details
Please send completed applications to [email protected] before the closing date. We cannot accept late or incomplete applications.
284a Ormeau road
Belfast
BT7 2GB
United Kingdom
More Information
Job offer is subject to completion of all relevant vetting, including AccessNI and medical / health check.