Autism After School Club Supervisor
25.00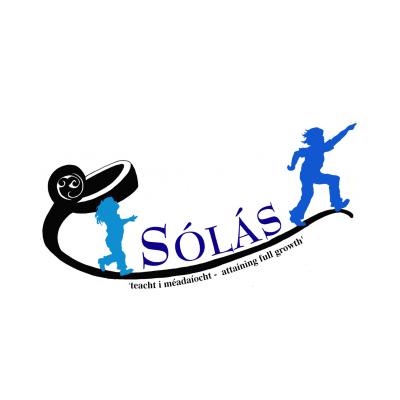 We currently have a vacancy for a Supervisor of our Autism After School, working 25 hours per week 12 noon to 5.30pm (with half hour lunch break) between Monday and Friday.
The ASD After School Club Supervisor is a key operational role within Sólás, The Supervisor will be responsible for the delivery of the ASD After School Programmes with a focus on ensuring  adherence to very high quality services and outcomes; compliance with all relevant statutory service standards; quality improvement; dealing with staff and volunteers; dealing with the statutory services involved in children's care, and the effective management and development of staff/ volunteers.  The supervisor will also be responsible for building strong relationships with parents, and report to the internal management team on a weekly basis.
Key Responsibilities / Main Tasks
Manage and support the ASD After School Club team including staff and volunteers.
Ensure that the ASD After School Club complies with Childcare Standards and / or other relevant statutory standards
Ensure that young people coming to Sólás have a positive journey and achieve positive outcomes.
Be involved in planning the delivery of additional  Childcare Services for children with autism and Special Needs
Contribute to and implement operational plans for Sólás that are consistent with the strategic plan. 
Assist the senior management team in recruitment, vetting and monitoring of new staff and volunteers involved in the delivery of ASD programmes.
Ensure effective management of direct reports and provide support and motivation to help ASD After School Team can achieve their objectives.
Provide support and training to staff and volunteers on specific child related issues or source relevant training for them to take part in from outside agencies.
Ensure robust risk management is in place for ASD programme activities.
Closing Date
Monday / 24 August 2015
1:00pm
Contact Details
CRI Building
165 Donegall Pass
Belfast
BT71DT
United Kingdom