Your posting is archived, and is not visible to visitors
Jobs are automatically archived on the closing date and you cannot move it back to published again.
Volunteering
Adult Education Volunteer Belfast
Information, Advice & Advocacy
Unpaid
8.00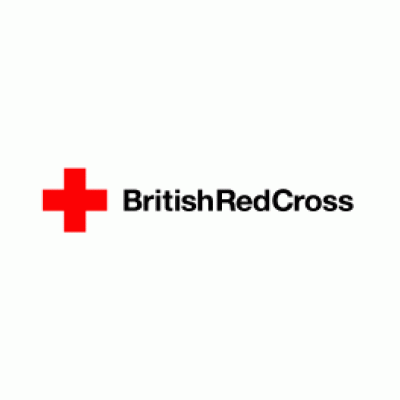 Adult Education volunteers deliver interactive first aid workshops to enable adults to understand and respond to a crisis. The education aims to reduce the harmful effects of drugs and alcohol, slips and falls in the over 65's and rough sleepers.
The content of the sessions delivered will be determined by the specific needs of the adults we are working with. You will see the difference you are making as we reach people from all walks of life, boosting their confidence and willingness to help people with building more resilient communities.
About the Team
The Red Cross want to provide education that helps people understand, cope with and respond to a crisis and develop resilient communities.Through education programmes, staff and volunteers work together to educate adults (over 18 years old) and young people (aged 10-19 years old) across the UK to help them understand, cope with and respond to a crisis. To achieve this we will equip people with skills and build their confidence so they are able to act when needed.
We educate adults in first aid related to three key risk groups:
>  Drugs and alcohol 
>  Slips, trips and falls in the over 65's
>  Homelessness and rough sleepers
Typical tasks include 
* Delivering interactive first aid workshops to groups of adults to reduce the harmful effects of drugs & alcohol, slips, trips and falls in the over 65's and homelessness and rough sleepers. (The topics are dependent on the area).  
* Assisting in the planning of sessions and preparation of resources.
* Evaluation of the workshops.
* Record-keeping and other administration associated with education delivery.
* Care and maintenance of training resources.
* Regular communication with your line manager.
* We expect all volunteers to have an annual coaching observation. 
About the person
Someone who is positive about educating adults and believes that they can make a difference to individual and community needs. Previous experience of providing education is desirable, however we also welcome those with no previous experience but have a passion for education as full training and development is provided.
You need to have good interpersonal, diplomacy, communication and teamwork skills, although full training can be given for the tasks. For this role, we're particularly looking for someone who is:
* Committed to first aid education as a method of increasing community resilience.
* Prepared to learn how to use the British Red Cross Everyday First Aid programme to teach first aid skills to learners from a wide range of different backgrounds.
* Able to facilitate learning activities and interact with groups of people to support their learning.
* Committed to helping every learner achieve their full potential by tailoring teaching and learning activities to meet the needs of different learners, monitoring progress and providing feedback.
* Committed to enabling learners to evaluate and feedback on their first aid learning experience as a means to inform continual improvement of education delivery.
* Willingness to respond to constructive feedback and share experiences with others in order to develop own teaching skills.
* Willingness to deliver first aid education workshops following adequate training and mentoring support.
* Willing to uphold the Fundamental Principles of the International Red Cross and Red Crescent Movement and adhere to the Society's Equal Opportunities Policy.
* This role requires a criminal record check to the appropriate level.
What We Offer:
* The chance to work with a variety of different people from different walks of life and make a real difference to their lives. 
* Comprehensive free training so you can represent the Red Cross with confidence.
* Support to develop your workplace skills e.g. communication and networking with partner agencies, administration skills.
* The company of a warm and friendly team of like-minded people interested in humanitarian work/issues.
* Reimbursement of reasonable expenses. 
* Management support in your role. 
* Being a volunteer for the British Red Cross means that you can proudly say you are part of the world's largest humanitarian organisation, and one of our 17 million volunteers across the world.
Closing Date
Thursday / 24 October 2019 12:00pm
12:00pm
Contact Details
12 Heron Rd,
Belfast
BT3 9LE
United Kingdom
More Information
To find out more information and apply to be an Adult Education Volunteer go to the website here.