Job | Full Time
Accommodation and Community Support Worker
£10.40 per hour
37.50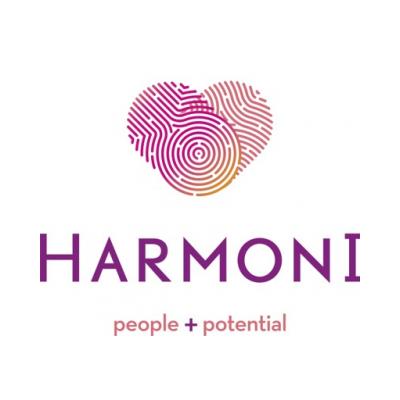 Full-time opportunity in the Utility Street Men's Homeless Hostel Belfast.
ACCOMODATION AND COMMUNITY SUPPORT WORKER 
Description
Full-time opportunity for an Accommodation and Community Support Worker within the Utility Street Men's Homeless Hostel, supporting homeless men through the delivery of support activity.
ACCOMODATION AND COMMUNITY SUPPORT WORKER (USH0221B)
Pay: £10.40 per hour (£20,280 per annum)
Location: Utility Street Men's Homeless Hostel, Utility Street, Belfast
Hours: 37.5 hours per week on a rota basis, Monday - Sunday
HARMONI provides further benefits including 28 days annual leave pro rata (increasing up to 33 days after 5 years' service), pension and comprehensive training and development programme.
Applicants should have a minimum of a NVQ 3/QCF 3/equivalent qualification in Health and Social Care (or other relevant qualification) OR be currently working towards successful completion AND have two years' relevant experience (paid or voluntary) of directly supporting people with complex and multiple needs within a residential or community setting. They must be flexible to work on a rota basis and cover shifts as required. PLEASE REFER TO THE FULL PERSON SPECIFICATION.
THIS POSITION IS SUBJECT TO AN ENHANCED WITH BARRED LIST ACCESS NI CHECK. COPIES OF THE RELEVANT POLICY ON THE RECRUITMENT OF EX-OFFENDERS AS WELL AS THE ACCESS NI CODE OF PRACTICE ARE AVAILABLE ON REQUEST. PLEASE NOTE THAT HAVING A CRIMINAL RECORD WILL NOT NECESSARILY BE A BAR TO OBTAINING A POSITION WITH HARMONI.
TO APPLY: Download the application pack.
NOTE TO ALL APPLICANTS: Please only use the space provided to complete your application - do not alter the application form in any way (applications must be submitted as attached – you may attach additional pages if you wish). CVs will not be accepted.
GUIDANCE ON COMPLETING THE APPLICATION FORM:
Read the job description/person specification fully before starting the application form
Make sure you know how your own qualifications and experience match up with what is required to successfully apply for the role
Read the instructions on the application form before starting
Ensure you have all your details including career history and contact information to hand
Complete in BLACK pen preferably
If needed, ask for a further application form or copy the one you have and complete a draft version of your application first
Make sure you complete every field as appropriate – it is not sufficient to leave blanks without an explanation as to why
Page 6 – you must demonstrate how you meet the criteria as listed on the person specification. Not completing this section will mean that we will be unable to proceed with your application
If you do not fully meet the criteria, consider how your qualifications and experience to date could still be applicable and fully explain this
Do not alter the main application form in any way – you may attach additional pages if you wish
Spell check and proof read your application
Check that you have included everything you have been asked for
Keep a copy of your completed application for your records
Closing Date: 5.00pm on Wednesday 3rd March 2021.
Late applications will not be accepted.
A reserve list will be kept from this campaign for future vacancies.
HARMONI is an Equal Opportunities employer. Appointments are made on the basis of merit.