Art & Culture
Event
Wet Plate Collodian

Belfast Exposed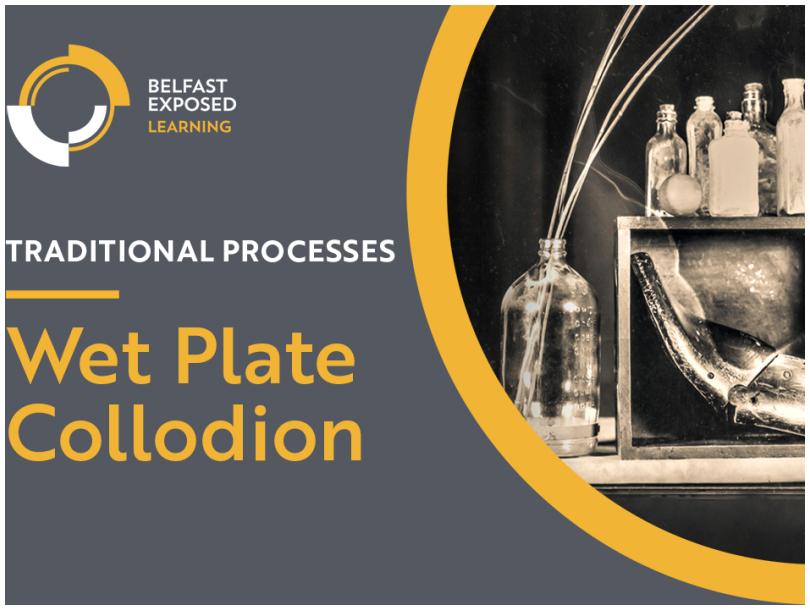 Wet Plate Collodion is a 19th century photography process of creating images on glass or metal plates. This one day, intensive workshop will let you relive the excitement experienced by the pioneers of photography. Each participant will shoot and process their own unique ambrotypes, from start to finish, and will produce portraits and still lifes.
About The Course
What you will need
Mid level knowledge of photography is recommended.
Equipment and materials are provided.
(Optional) You can bring in any interesting items/objects that you would like to use for the still life photography aspect of the course.
What you will learn
Overview of the process and its history, the chemicals and equipment needed, the darkroom set up and organization, and safe handling, care and maintenance of chemicals.
Demonstration of the process (camera set up, pouring a glass plate, sensitisation, exposure, development, fixing and washing).
Individual guidance with the process; troubleshooting. You will work with 4x5'' large format cameras with use of natural and artificial light.
Each student will make several plates, which they take home.
Demonstration of the varnishing technique.
For more information contact Conor at [email protected]
Location
23 Donegall Street
Belfast
BT1 2FF
United Kingdom
View Map
Contact Details