Art & Culture
Event
We, Us, Them

Belfast Exposed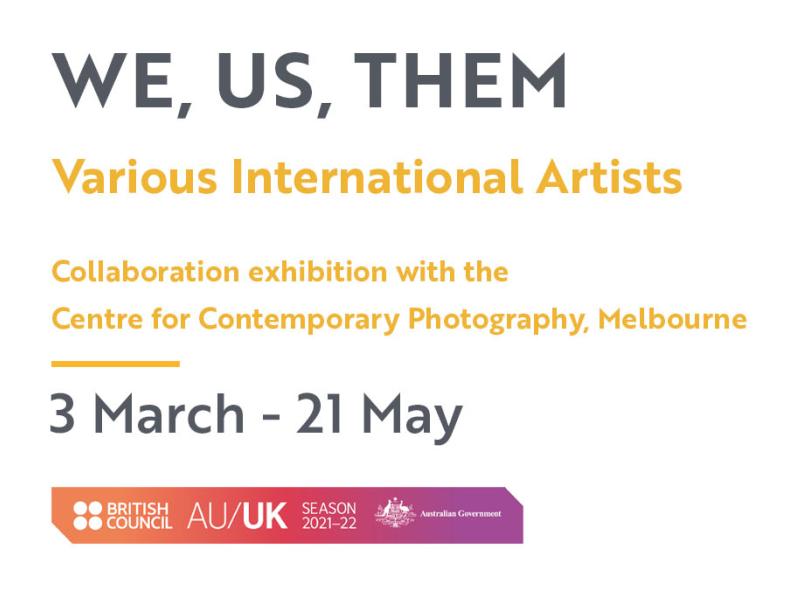 We, Us, Them is a collaborative exhibition between Belfast Exposed and the Centre for Contemporary Photography, Melbourne which takes a female focus in relation to cultural values within first nation and global racism as well as the representation of women. The exhibition also focuses on the understanding of place, body and language.
Commencing on the 3rd March 2022 with a parallel exhibition underway simultaneously at the Centre for Contemporary Photography Australia from 18th February 2022, the Belfast exhibition will feature 5 of Australia's most contemporary female photographers and videographers, and Belfast photographer, Deirdre Robb, and socially engaged artist, Lesley Cherry.  It will bring together over 40 images and videos in a celebration of the power of community, communities of artist's, women, extended family and of the Irish Traveller and Australian Aboriginal and Torres Strait Islander communities to society in their native country. A simultaneous exhibition of We, Us, Them will commence on the 18th in February in Melbourne at the Centre for Contemporary Photography in the city.
Attempts to capture or encapsulate smaller communities and groups are often predicated upon power structures that essentialise and flatten - the artists featured in We, Us, Them approach this representation from a rich variety of viewpoints, charting multiple expressions of group and community identity, whilst also exploring the basis of collaboration. What does collaboration mean for empowering groups? What can be achieved in amplifying rarely heard voices in contemporary photography? What do the foundational concepts within contemporary practice (such as the archive, documentation and collaboration) mean for the creation of community?
Belfast artists Deirdre Robb and Lesley Cherry will present a hybrid photographic and audio installation, collaboratively developed with Irish Traveller women. Opposing the prejudiced experiences by these women the artists created a celebratory and observational response to their cultural values, ways of living, and the future of their communities. Incorporated into the artwork are images from the Belfast Exposed Travellers archive reflecting on their heritage and present-day social issues. This project amplifies the female voices from Traveller communities, and considers their place in history and in shaping their culture and country.
Raphaela Rosella, alongside Dayannah Baker Barlow, Rowrow Duncan, Tricia Whitton and family, Rosella will present HOMEtruths - a three-channel video work that seeks to amplify feelings of intimacy, frustration, kinship, and connectedness that circulate between imprisoned people and their loved ones through interactions with the carceral state. As part of their long-form project You'll Know It When You Feel It, Rosella and her co-creators seek to examine how co-created archives can resist bureaucratic representations of women whose lives intersect with the Prison Industrial Complex (PIC).
Working in Tjuntjuntjara, in the Great Victoria Desert, WA, Michelle Anderson, Katy Brown, Sophia Brown, Maureen Donegan, Timo Hogan (with Louise Allerton) will present recently produced photographic and video work exploring their community's existing sign language usage, a language that has existed alongside spoken Pitjantjatjara language forever. Producing their work in collaboration with Milpa Space, Spinifex Arts Project, this body of work is driven by the next generation of young artists in Tjuntjuntjara, and reflects this new generation's interest in digital photography and video.
Anu Kumar will present the first exhibition drawn out of her personal archive of photography documenting her experience as an Australian of Indian descent. A reflection on the understanding of place, and the position of diasporic communities, Kumar's intensely personal documentative photography acts as a lyrical celebration of her extended family, and the importance of place and home.
Cate Consandine's video work The Departure explores the binary conditions of restraint and release, aggression and refuge, contraction and openness. Informed by the physicality of a community of senior female dancers, and acting as an archive of dance form and function, the work celebrates an repository of movement stored - a commemoration of a community of energy, kinetics and the strength of age.
Julie Rrap will present her key recent body of work Blow Back, for the first time outside of New South Wales. These portraits represent a collective performance act that uses breath as an action that is both gentle yet provocative. Operating as a localised form of expression for the community of women artists in Sydney that make up the subjects of the work, the performers open mouths mock the endless images of women posed in this way to suggest their receptivity; like a vessel waiting to be filled.
Location
23 Donegall St, Belfast BT1 2FF, UK
belfast
Ireland
View Map
Contact Details