Informal Meetup Online / Virtual Training/Advice
Event
VOLT Session: Vaccines & Enforcement Within Your Volunteer Pool

Volunteer Now Enterprises Ltd
This is a free event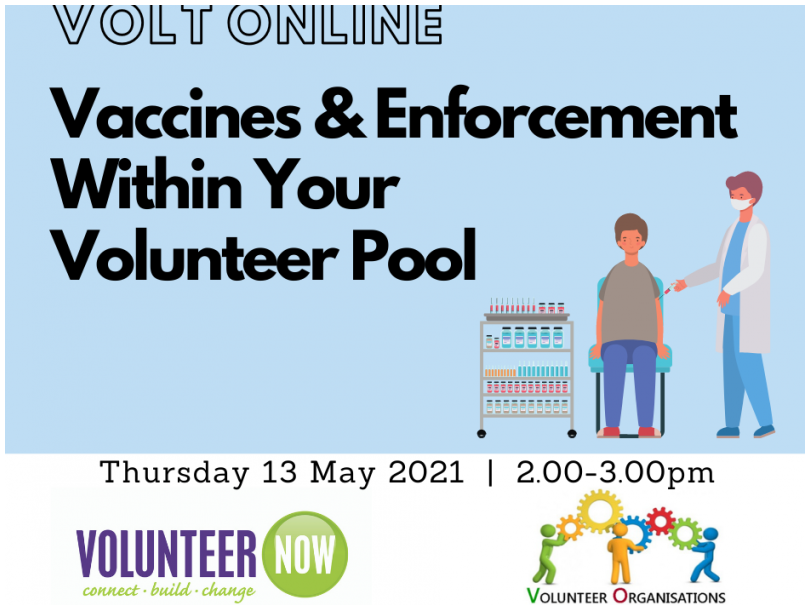 Volunteer Organisations Linking Together (VOLT) are free sessions for those who want to focus on a volunteering issue with other like-minded individuals.
Join Us!  An opportunity to network and share!
As we know, the COVID-19 vaccination programme is well underway across Northern Ireland.  Come and join us as we explore some of the issues (equality, GDPR, etc.) around vaccines.  We will also discuss the topic of vaccine passports and the implications this may have on the involvement and mobilisation of volunteers.
This session will give us an opportunity to discuss this topic as a group and as always, we are keen to hear how (or if) you have any thoughts on approaching this in the coming months.
Sector:
Community development
Volunteer development
Location
The Skainos Centre
239 Newtownards Road
BELFAST
BT4 1AF
United Kingdom
View Map
Contact Details