Art & Culture
Event
SHARED?
Next date:
Wednesday 27 September 2023 7:30pm

Clanmil Housing Association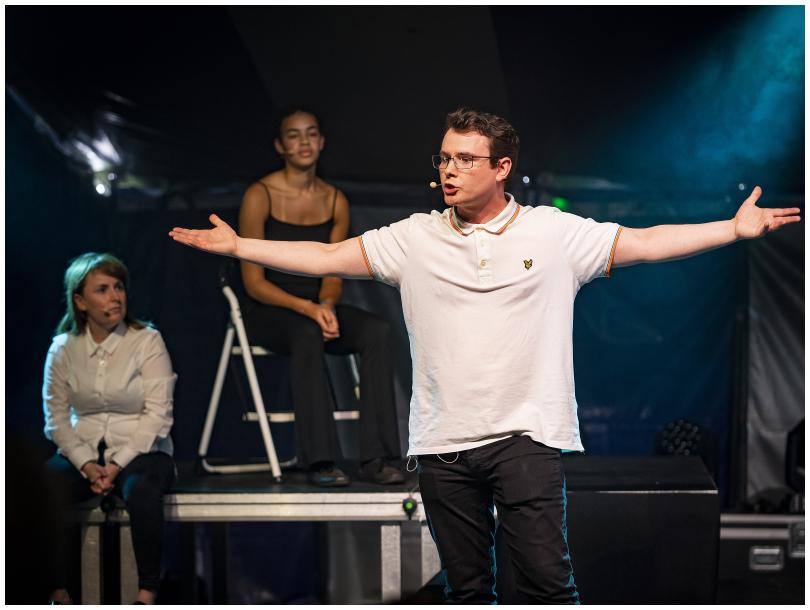 Following its highly acclaimed, sold-out premiere in Belfast last year Partisan Productions in collaboration with Clanmil Housing are delighted to present the play Shared? in a major Northern Ireland tour in September as part of Good Relations Week 2023.
Shared? is a thought-provoking, moving and at times surprisingly funny exploration of contemporary housing issues and the human lives behind the social housing statistics and stereotypes.
Shared? follows a colourful cast of characters living in, and nearby to a shared housing association development where a rumour has been circulating and the local Neighbourhood App has taken a very odd turn. Meet these neighbours from different countries, classes and cultures as their worlds begin to combine and collide.
One of them is Emma; a single working mother, she has 'earned' enough 'points' to move into a new flat in a shared neighbourhood on the leafy side of town. But what's the point in a point system when the teenage party girl downstairs, the one with the social worker, doesn't seem to care that some people have to work long hours?  All Emma really wants is to spend time with her 14 -year- old daughter who has developed some issues of her own.
Watch the scenes as a host of community members cross wires and cross paths in a bid to belong.
Sector:
Advice services
Arts
Children and families
Community development
Community relations
Disability
Environment and Built Heritage
Health and wellbeing
Housing and homelessness
Lobbying/policy
Men
Older people
Race/ethnicity
Women
Young people
Location
165 Ormeau Rd
Belfast
BT7 1SQ
United Kingdom
View Map
Contact Details
Enquiries to Karen McFarlane at Partisan Productions