Art & Culture
Event
Seen To Be Heard

Belfast Exposed
This is a free event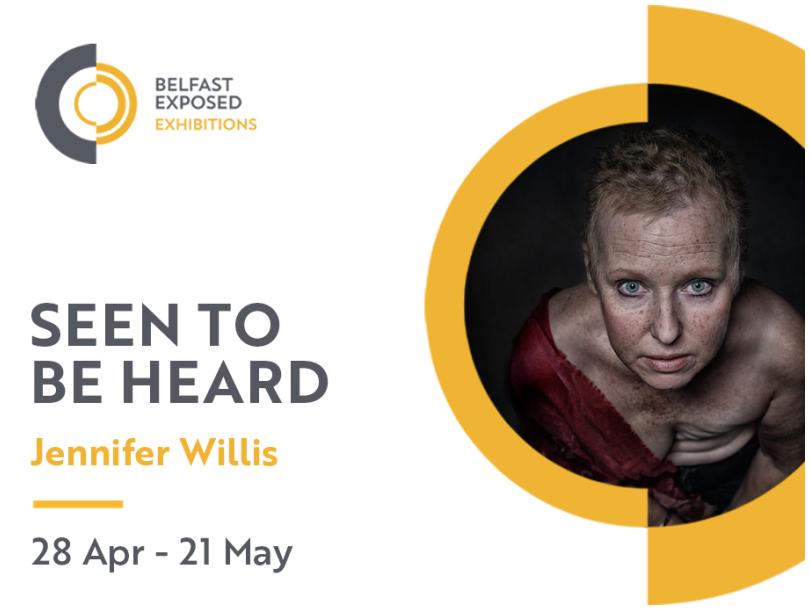 Belfast Exposed presents the exhibition entitled Seen To Be Heard by award-winning photographer Jennifer Willis, featuring 32 portraits of women from Northern Ireland all living with a secondary breast cancer diagnosis.
Photographer Jennifer Willis started this project 6 months ago in her Belfast Studio and brought together 16 women, currently suffering from secondary breast cancer. They have united in their passion to educate people on the need for secondary cancer care services to be changed. Willis has created raw and captivating portraits of these women who bravely bare their scars and also portray their everyday lives.
This exhibition is also part of the NI Mental Health Arts Festival, running from the 9th - 25th May. The festival aims to create a platform for high-quality artwork that deals compassionately and intelligently with mental health. A series of talks will be delivered focusing on the issues contained within the Seen to Be Heard project.
Through the development of this exhibition, hearts and minds have already been affected in local government. The issues addressed in this way is a creative response to what is considered an inequality to women's healthcare to Secondary Breast Cancer in Northern Ireland. Brought together, the exhibition reflects the trauma, and courage of those who are living daily with a secondary breast cancer diagnosis for which there is no treatment offered in Northern Ireland. The exhibition wants to shed light on these issues and appeal to politicians and medical people to act and support those with a secondary breast cancer diagnosis.  Currently, in Wales and England, the Government provides treatment, care and check-ups, this isn't offered here.
Location
23 Donegall St
Belfast
BT1 2FF
United Kingdom
View Map
Contact Details
More Information