Online / Virtual Training/Advice
Event
PTI Diploma in Gym Instructing and Personal Training
Next date:
Monday 07 February - Friday 29 April 2022 5:30pm

Platinum Training Institute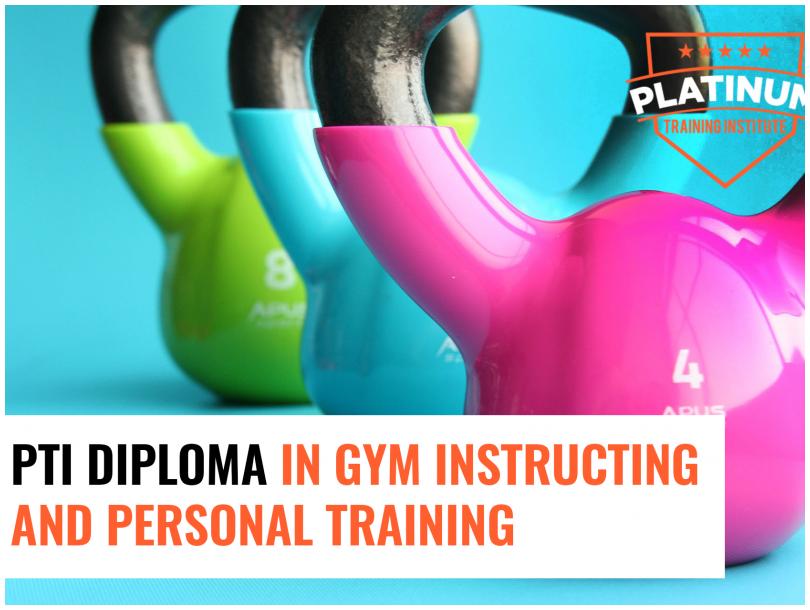 This qualification will provide learners with a combination of knowledge and skills to prescribe, plan and deliver safe and effective exercise programmes and personal training sessions to a range of clients. *This is a Blended Learning qualification that can be started at any time.
ENTRYREQUIREMENTS:
There are no specific entry requirements.
QUALIFICATION STRUCTURE:
The learner must complete the eleven mandatory units:
Unit 1: Principles of anatomy, physiology and fitness (A/616/7499).
Unit 2: Professionalism and customer care for fitness instructors (K/616/7501).
Unit 3: Health and safety in the fitness environment (M/616/7502).
Unit 4: Conducting client consultations to support positive behaviour change (A/616/7504).
Unit 5: Planning and instructing gym-based exercise (F/616/7505).
Unit 6: Applied anatomy and physiology for exercise, health and fitness (F/615/4012).
Unit 7: The principles of nutrition and their application to exercise and health (J/615/4013).
Unit 8: Understanding lifestyle, health, wellbeing and common medical conditions (R/615/4015).
Unit 9: Encouraging positive health and fitness behaviours in clients (Y/615/4016).
Unit 10: Programme design and delivery for personal training (H/615/4018).
Unit 11: Professionalism and business acumen for personal trainers (D/615/4020).
At Platinum Training Institute we have added a number of Additional Workshops and Certificates to this course which add up to make our PTI Diploma in Gym Instructing and Personal Training.
For more Information please get in touch.
*Units 1-5 can be taken individually as the Level 2 Certificate in Gym Instructing*
Health First
Sector:
Education/training
Health and wellbeing
Sport/recreation
Location
Level 4, Queen's University Belfast, Physical Education Centre
Botanic Park
Belfast
BT9 5EX
United Kingdom
View Map
Contact Details
email: [email protected]
website: www.platinumtraininginstitute.com 
phone: 028 9543 4321