Art & Culture Outdoor Activity
Event
Maritime Mile Giant Explorers Trail *Cancelled*

Maritime Belfast Trust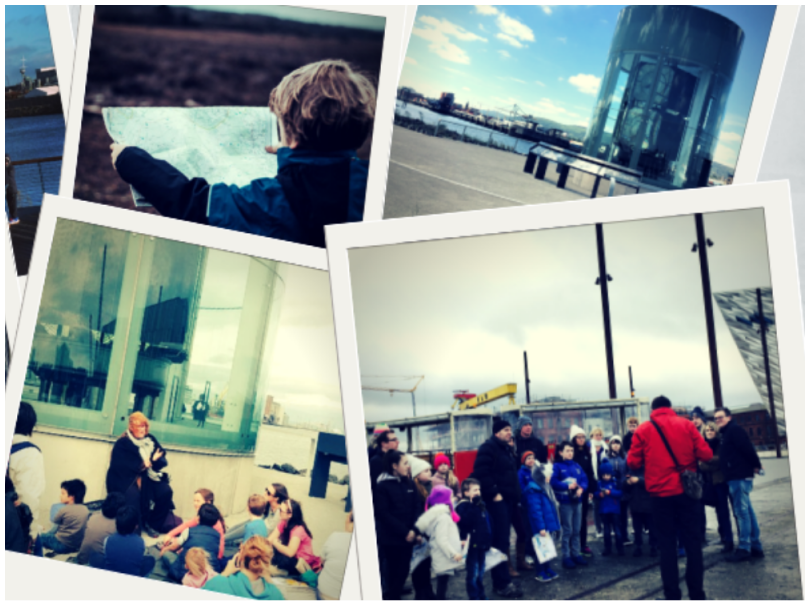 Enjoy some family fun on this trail of the Maritime Mile and explore the area's industrial giants. Use your treasure map to spot the clues and discover how these 'Giants' have played a huge role in the history of Belfast's Maritime Mile.
A family friendly trail, where you get to explore the Maritime Mile, searching for clues to the area's shipbuilding and maritime heritage past! The Wee Tram will ferry everyone around the area, accompanied by a guide and a treasure map with lots of clues.
Immerse yourself in Titanic's history as you travel on The Wee Tram, stopping along the original rail tracks from the coal cart rails on the Titanic Slipways. Along the way, you will also spot Riverbox, a striking audio-visual experience, located on the slipways.
Stop at the Great Light, a 130-year-old giant optic lens situated along the Titanic Walkway as well as learning about the engineering brilliance of the original pumps at the Pump-House.  Don't forget to look out for our very own GIANT H&W cranes, Samson and Goliath!
PLUS! There will be plenty of prizes to be won by your little 'giant' explorers.
Cost: £6 per person
Book now: http://bit.ly/GiantExplorers
Meeting point: Titanic Sign, next to Titanic Belfast
NB: this event is appropriate for ages 6-14 years old
** Unfortunately this event has been cancelled due to bad weather and low numbers. Stay tuned for more exciting events taking place along the Maritime Mile over the next few months! **
Sector:
Children and families
Education/training
Environment and Built Heritage
Young people
Location
1 Olympic Way, Queen's Road, Belfast BT3 9EP
Belfast
BT3 9DT
United Kingdom
View Map
Contact Details
More Information