Training/Advice Workshop
Event
Managing & Motivating Volunteers

Volunteer Now Enterprises Ltd
Cost:
Cost varies - please see website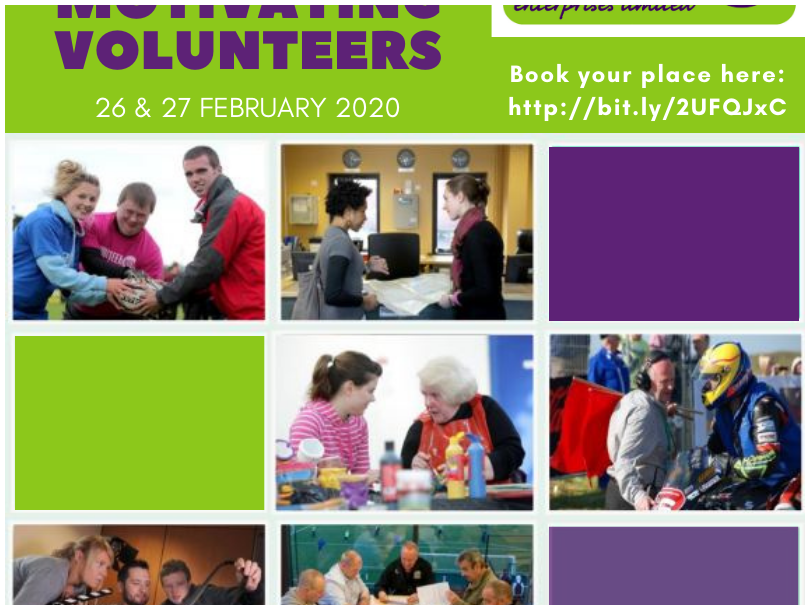 Explore a range of management tools to quickly and effectively settle new volunteers into the organisation.
Using example checklists and good practice, identify the benefits of using tools such as induction and settling in periods.  We will also look at how to keep longer serving volunteers refreshed, informed of any changes and fully committed to your mission.
Volunteers want and need to feel supported and valued during their volunteering.  The organisation needs to ensure volunteers are working to the standard required.  How do you ensure a balance between the needs of both the volunteer and the organisation?  Come away with useful ideas, example support and supervision activities and sample questions for one to one support and supervision meetings with volunteers.
The management of any human resource creates conflict and problems.  We will look at good practice in managing problems with poor or declining volunteer performance and dealing with complaints.  It explores the principles of managing conflict and offers useful top tips.  Ensure your organisation has a consistent and volunteer friendly approach to managing problems.  Don't panic, ignore or delay – plan and deal with it now!
You will get an overview of the legal obligations an organisation has regarding its volunteers.  Discover how to ensure you don't accidentally employ your volunteers, know the relevant legislation around health and safety and duty of care, gain a framework for carrying out a risk assessment and explore the truths and myths around volunteering while on benefits.
Accreditation is available, on successful completion of an assessment workbook, at OCNNI Level 2 accreditation in Managing and Motivating Volunteers.  Or a Certificate of Attendance is downloadable through your online training account after attendance, if you book the non-accredited course.
Sector:
Community development
Volunteer development
Location
Volunteer Now
The Skainos Centre, 239 Newtownards Road
BELFAST
BT4 1AF
United Kingdom
View Map
Contact Details