Art & Culture Fundraiser
Event
Loaf Pottery Presents Afternoon Tea with Bangor Ladies Choir

NOW Group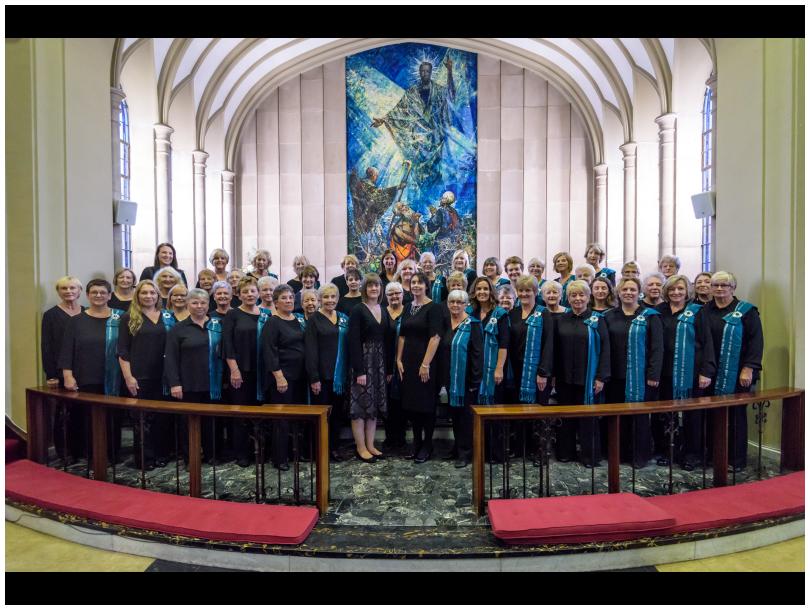 Social enterprise Loaf Pottery is hosting an afternoon of music, afternoon tea and craft stalls on Saturday 10th November at St John's Church in Helen's Bay. The event will feature a performance from Bangor Ladies Choir and all proceeds will go to NOW Group Community Opportunities Arts Fund.
Loaf Pottery and Coffee Shop is a new arts centre and café located on Main Street in Crawfordsburn. It is run by NOW Group, an award winning social enterprise that supports people with learning difficulties and autism into jobs with a future.
The Pottery have teamed up with Bangor Ladies Choir to host an afternoon featuring performances from the choir as well as NOW Group participants. There will be stalls selling items from the pottery and a raffle with fantastic prizes. All proceeds will go to the NOW Group Community Opportunities Group Arts Fund to buy equipment for participants with learning difficulties and autism, support them to attend events and various other arts activities that will help develop their skills and independence.
In 2016 Bangor Ladies Choir celebrated 40 years of singing together. From a choir which began with 11 members (two of the founder members are still with the choir today) to a choir of now 65 members, they have gone from strength to strength, singing in many prestigious venues throughout Europe and beyond. They have also travelled to and performed in both Canada and USA.
The Choir have also sang with many well-known artistes such as Aled Jones, Hayley Westenra, Jonathan Ansell, world renowned Soprano, Lesley Garrett, Phil Coulter and recently Brian Kennedy.  Next year their annual concert in May will feature Peter Corry as the Guest Artist.
Tickets are priced £10 and are available to buy online or in person at NOW Group, 15-17 Grosvenor Road, Belfast, BT12 4GN and Loaf Pottery, 24 Main Street, Crawfordsburn, BT19 1JE. Doors 2pm, performance starts 2.30pm, afternoon tea will be provided by Loaf Catering.
Find out more about the Pottery at www.loafcatering.com, about NOW at www.nowgroup.org and Bangor Ladies Choir at www.bangorladieschoir.co.uk.
Location
13 Fort Road
Helen's Bay
BT19 1TX
United Kingdom
View Map
Contact Details