Event
LinkedIn Masterclass

The Ortus Group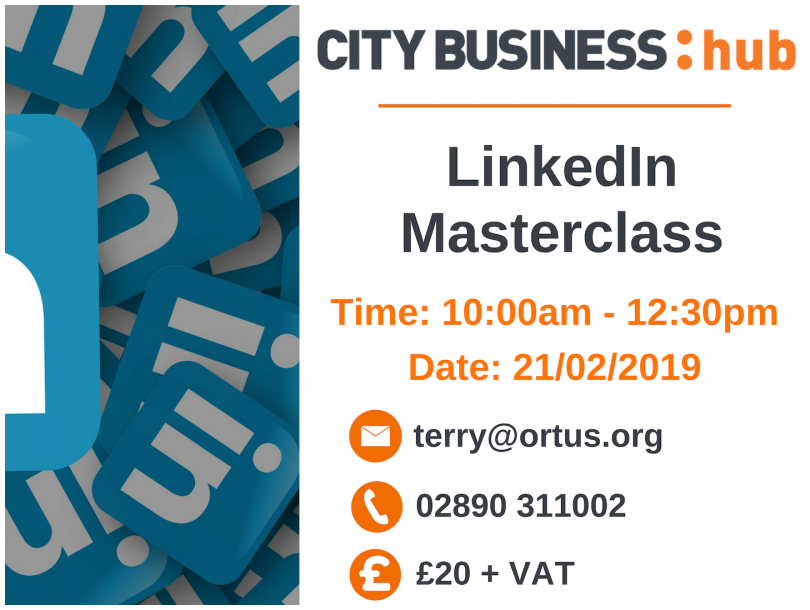 Are you a small business or self-employed and want to use LinkedIn to promote your business. This workshop is aimed at LinkedIn users who have set up a personal or business page and not using it to its full potential.
Course Outlined
The Power of Linkedin for individuals and SMEs
– Optimising your Linkedin profile
– Building your brand
– Optimising your profile
– How a Linkedin Profile can help you business
– Best Practices
Building you Linkedin Network
– The importance of networking on Linkedin
– Key terms for networking on the platform
– Networking tips & examples
– Linkedin tools
– Turning leads into Clients
Should I attend?
If you are a business owner or business manager with an interest in utilising Linkedin to promote your product or service.
Slides will be made available post event
Optional:
If you wish to bring your laptop and action things as we go along please feel free. WiFi is available.
About the trainer
Niall Parfitt, owner of Atlanticus Digital is a digital consultant with 18 years of experience in digital marketing having worked with a wide range of businesses from large organisations to SME's Previous clients include UTV, Ulster Bank and Queen's University. Niall is experienced in all areas of digital marketing, certified in Google AdWords, google analytics, HubSpot and Hootsuite and is a specialist Linkedin trainer.
Tea and coffee will be provided.
Location
Filor Building, Twin Spires Complex
155 Northumberland Street
Belfast
BT13 2JF
United Kingdom
View Map
Contact Details