Online / Virtual Training/Advice
Event
Level 3 Diploma in Personal Training
Next date:
Monday 07 February - Saturday 30 April 2022 5:30pm

Platinum Training Institute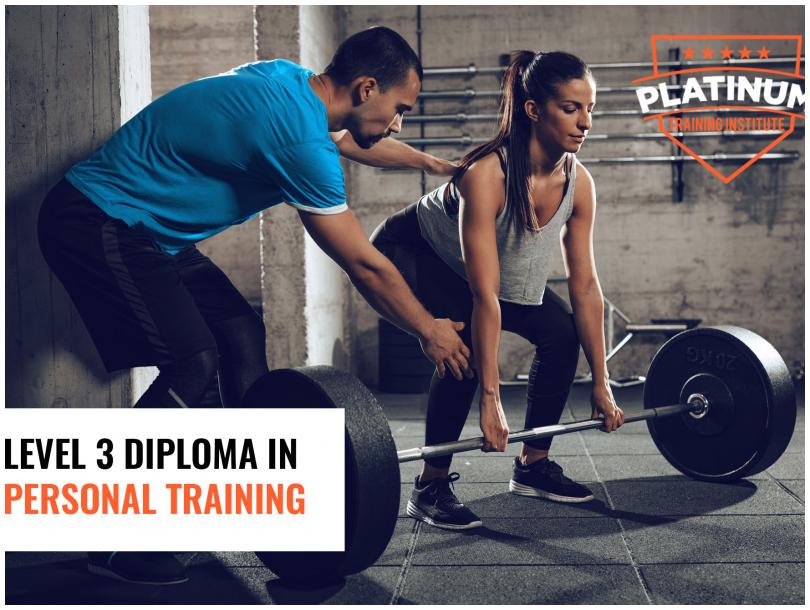 This qualification will further develop learners, who have existing knowledge and skills in gym instruction, to enable them to pursue a career in personal training. This is a Blended Learning qualification that can be started any time.
During the qualification learners will cover the following:
• Further knowledge of anatomy and physiology applicable to personal training.
• Nutrition for exercise, health and fitness.
• Lifestyle and medical factors that affect wellbeing.
• Effective communication skills for client consultations to encourage healthy lifestyle behaviours and strategies for change.
• Skills to plan and conduct physical activity sessions with different types of clients in a variety of environments with a range of resources.
• Legal and professional requirements for personal training.
• How to set up and manage a personal training business on a self-employed basis if they wish to.
• How to manage, evaluate and improve own performance.
ENTRYREQUIREMENTS:
A suitable Level 2 qualification in Gym Instructing.
The course requires physical exertion and individual participation is essential, therefore a degree of physical fitness is necessary.
There is an element of communication (discussing, presenting, reading and writing) and maths involved, so learners should have basic skills in communication and maths pitched at level 2 (as a minimum)
QUALIFICATIONSTRUCTURE:
This qualification is comprised of six mandatory units.
Unit 1 – Applied anatomy and physiology for exercise, health and fitness
Unit 2 – The principles of nutrition and their application to exercise and health
Unit 3 – Understanding lifestyle, health, well-being and common medical conditions
Unit 4 – Encouraging positive health and fitness behaviours in clients
Unit 5 – Programme design and delivery for personal training
Unit 6 – Professionalism and business acumen for personal trainers
Sector:
Education/training
Health and wellbeing
Sport/recreation
Location
Level 4, Queen's University Belfast, Physical Education Centre
Botanic Park
Belfast
BT9 5EX
United Kingdom
View Map
Contact Details
email: [email protected]
website: www.platinumtraininginstitute.com
phone: 028 9543 4321