Fundraiser
Event
Ladies' Business Breakfast

Cancer Focus Northern Ireland
Cost:
• £40 Women in Business members • £45 Non WIB members • £60 VIP roundtable discussion with Jenny Campbell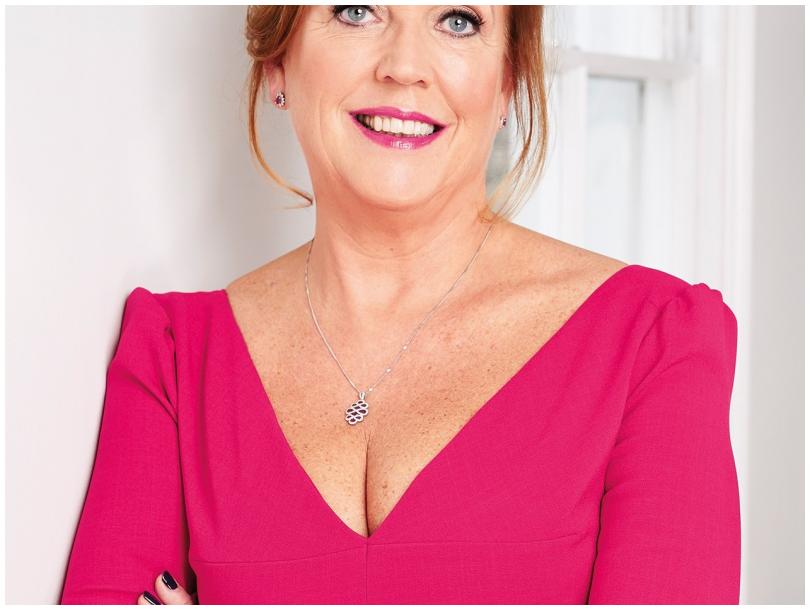 Entrepreneur and former Dragons' Den star Jenny Campbell will headline an inspirational Ladies' Business Breakfast, organised by Cancer Focus NI on October 23 at the Merchant Hotel to mark breast cancer awareness month.
The breakfast, in association with Women in Business and hosted by presenter Sarah Travers, is one of a number of high-profile events the charity is involved in during 2019 to mark its 50th birthday.
The prestigious networking event will be held at the Merchant Hotel on Wednesday October 23 from 8.30am to 10.30am. Proceeds will go towards funding pioneering breast cancer research at Queen's University Belfast.
Belfast businesswomen Linzi Rooney, from Studio Souk, who was 15 when she lost her mum to breast cancer, will talk about that experience and a member of the Cancer Focus NI cancer prevention team will speak about the importance of being breast aware.
Maeve Colgan, Head of Income Generation, Cancer Focus NI, said: "Our ladies breakfast will be motivational, inspiring, educational - and fun - and aims to empower professional women in the business sector.
"Why not join us for a fantastic opportunity to network with local businesswomen and raise money to fund new and pioneering research into breast cancer at Queen's at the same time.
"Our guest speaker Jenny Campbell will discuss the factors that spurred her on to reach the pinnacle of success in her career as well as recalling interesting stories from her time on BBC Dragons' Den. As the mother of two now grown up sons, she will also give advice on how to juggle work with the demands of family life. A smaller VIP group will have the opportunity to talk with Jenny after the breakfast.
"There will also be vital information that every women needs to know on the signs and symptoms of breast cancer and how to check your breasts."
Jenny said: "I'm looking forward to sharing my journey with the audience, and how I have succeeded in both the corporate world of business and entrepreneurship. I entered the workplace at 16 but continued my education to degree level in my own time.
"My mantra is that there are no glass ceilings, only sticky floors! I firmly believe that everyone should strive to be the best they can be."
Mum to two young daughters, Linzi, founder of arts enterprises Studio Souk and Born and Bred in Belfast, said: "I welcome this Cancer Focus NI awareness campaign wholeheartedly. No one knows more than me how important it is for women to 'know their normal', to know the signs and symptoms and how to check themselves. We need to do everything we can to look after ourselves."
The business breakfast costs:
£40 Women in Business members

£45 Non WIB members  

£60 VIP roundtable discussion with Jenny Campbell
To book your tickets visit: www.cancerfocusni.org/businessbreakfast  
Location
40 - 44 Eglantine Avenue
Belfast
BT9 6DX
United Kingdom
View Map
Contact Details