Fundraiser Outdoor Activity
Event
Kilimanjaro Open Challenge Trek

Action Cancer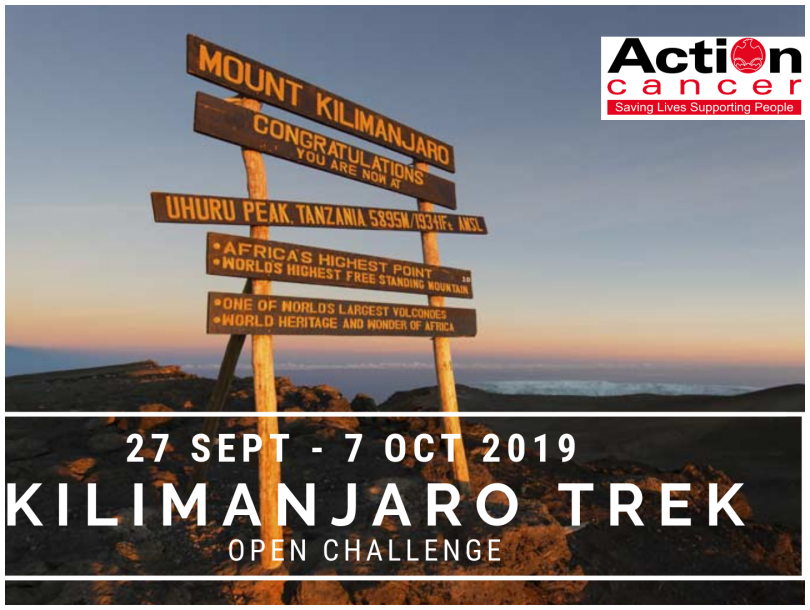 One of the most challenging charity treks at altitude, this event sees you pitted against one of the most impressive mountains in the world.
Following the beautiful Machame Route, approaching Kilimanjaro from the south, you can gradually acclimatize to the altitude therefore maximising your chances for summit success.

In the expert care of Global Adventure Challenges who offer exceptional support combined with highly trained leaders and medics, you will conquer the toughest of treks together as one.

On reaching the summit we will feel a sense of overwhelming achievement - a truly unforgettable charity challenge with exceptional support and encouragement.
Book your place on this epic adventure via the following link: https://bit.ly/2Sg8QbY

For more information, please email [email protected] or call 028 9080 3349.
Sector:
Health and wellbeing
Sport/recreation
Location
Action Cancer House
20 Windsor Avenue
Belfast
BT9 6EE
United Kingdom
View Map