Fundraiser Outdoor Activity
Event
Jump 10,000ft for local heart children

Children's Heartbeat Trust
Cost:
£40 registration fee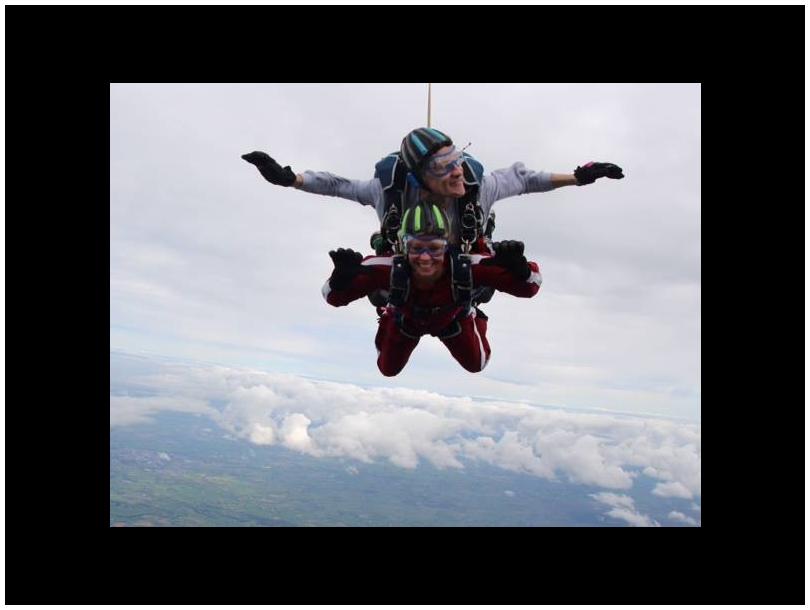 Enjoyment, exhilaration and adrenaline rushing is what you will experience as you jump 10,000ft out of a plane and freefall through blue skies for 7,000ft before your canopy opens and you glide to the ground and enjoy spectacular views across Northern Ireland. All in aid of local heart children!
The sky is the limit if you take to the air in our Tandem Charity Skydive on Sunday 23rd June 2019 in aid of Children's Heartbeat Trust. It is one of the most exciting and exhilarating things you will ever do!
We are delighted to team up with Moonjumper International for our Tandem Skydive were you will be attached to an instructor using a dual hardness.  The Moonjumper skycentre is an affiliated British Parachute Association centre and all instructors are BPA registered. 
By choosing to jump for Children's Heartbeat Trust, your commitment, drive and fundraising efforts will make a real difference to children and young people living with heart disease in Northern Ireland.
Children's Heartbeat Trust is a local charity supporting children and young people with congenital heart disease (CHD) in Northern Ireland. Over 200 children are born heart disease in NI each year and it is the most common birth defect. We work closely with Clark Clinic at the Royal Belfast Hospital for Sick Children funding top medical equipment and initiatives.  For further information on our work, please visit www.childrensheartbeattrust.org 
What does it cost?  
A Registration of £40 per person(non refundable) secures your place.  We request that all participants raise a minimum of £400. This covers the full cost of the jump and sponsorship to the charity.  On the day of the jump participants need to pay an insurance policy fee of £40 cash on the day, which lasts one year.  A booking form is available by emailing [email protected]
Where does it take place? 
The Tandem Skydive will take place at the Wild Geese Centre in Garvagh, just outside Coleraine.  Please note that if you wish to take part a full day will need to be kept free. All participants will be required to attend in the morning and will jump as soon as the weather is suitable during that day. Friends and Family are welcome to spectate.  The jump is totally weather dependent and may be subject to change. 
Are there any restrictions?
You must be aged between 16 – 80 to participate in Tandem Jumps
You must weigh under 15 stone if you are a male and 13 stone for woman
If you are between 16 and 18 you need written parental consent.
If you have any form of medical condition, you must seek advice from your doctor to certify you are fit and able to partake.
All participants will be required to complete a medical form.
How do I register?
You can secure your place by completing a booking form which can be returned by email or post. Your registration fee must also be forwarded as this is what will secure your place. Email: [email protected]. A medical form will also need to be completed.
What's next?
Once registered we will send a Children's Heartbeat Trust sponsorship form and t-shirt, so that you can start fundraising along with all other details regarding the event.
Sector:
Children and families
Health and wellbeing
Men
Older people
Sport/recreation
Women
Young people
Location
Wild Geese Centre, 117-135 Carrowreagh Rd,
Coleraine
BT51 5LQ
United Kingdom
View Map
Contact Details