Online / Virtual Seminar Training/Advice Workshop
Event
'Introduction To Podcasting' Webinar

Children in Northern Ireland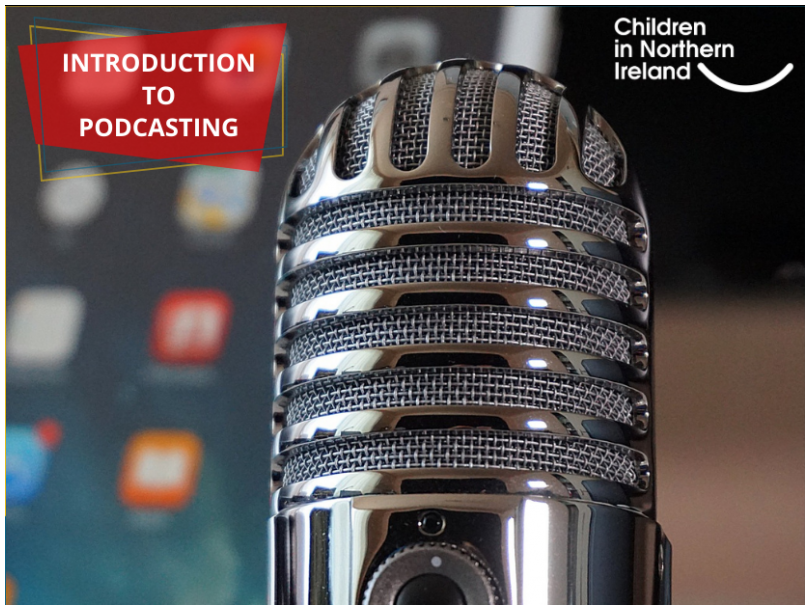 WHY YOUR ORGANISATION NEEDS A PODCAST AND HOW TO GET STARTED
If you have a message to tell the world, and an audience that needs to hear it, there is no better vehicle to make that happen right now than a podcast.
It seems in 2020 that podcasts are everywhere... This time last year there were around 800,000 podcasts globally. Right now there are over 1,600,000. That's right - it has DOUBLED in just ONE YEAR!
And that trend is only going one direction with the powerhouses of Spotify, Google, Apple and Amazon now fully invested in the growth of this medium. So, one thing is clear... podcasting is here to stay!
This offers a huge opportunity for charities and not-for-profits to share the brilliant work that they do, while growing an audience of highly engaged and extremely loyal listeners and, while podcasting, at its core, is very straightforward, it can be daunting getting started, with plenty of potential pitfalls along the way.
With the above in mind, CiNI have designed a short training session for those who are thinking of starting a podcast for their organisation and would like to find out more.
In this short FREE introductory webinar, CiNI will cover all of the things you need to think about in preparing to launch a podcast, including:
• Deciding whether to start a podcast
• Choosing a podcast format
• Deciding on what equipment you need
• Getting your podcast in front of listeners
• Growing your audience
The INTRODUCTION TO PODCASTING webinar will take place on Tuesday 15th December 2020 at 11am and will last approx. 45 minutes.
This is a free online event, however places will be limited and so we would encourage a quick response to this e-mail, to ensure that you don't miss out on this unique opportunity.
For further details and to register, please visit the corresponding Eventbrite page here: https://www.eventbrite.co.uk/e/introduction-to-podcasting-tickets-129650749883
Location
Unit 9, 40 Montgomery Road
Belfast
BT6 9HL
United Kingdom
View Map
Contact Details
Register, via Eventbrite, here: https://www.eventbrite.co.uk/e/introduction-to-podcasting-tickets-129650749883
More Information
*** Your Zoom invite will be sent the day prior to the webinar date. ***
• As this is a free training event, places are limited and are in high demand. If you cannot attend, we urge you to get in contact so another can take up your place.
• Please allow at least 10 minutes prior to training start-time to check your computer/tablet/smartphone video & audio settings .
• If you have questions or need assistance, please email [email protected] or call 028 9040 1290.