Fundraiser Outdoor Activity
Event
The Inca Trail Open Challenge Trek

Action Cancer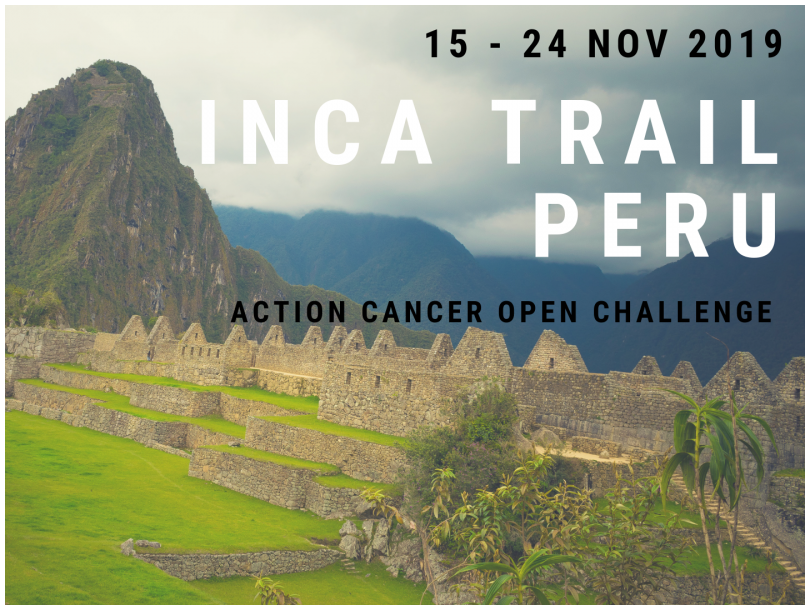 The Inca Trail to Machu Picchu is the world's most important archaeological find and one of the New Seven Wonders of the World!
This classic Inca Trail encompasses 3 high mountain passes – the highest being 4,200m. The trek will be tough and will certainly test us, but upon witnessing the sight of Machu Picchu through the Sun Gate mirrored with breathtaking views across the Andes our efforts are more than worthwhile.

Exceptional support and companionship await – from our porters and chefs through the medics and guides, we'll be in great hands to assist us in reaching our goal!
Secure your space on this once-in-a-lifetime challenge today via the booking link below
https://bit.ly/2EjQcMC
For more information, please email [email protected] or call 028 9080 3349.
Sector:
Health and wellbeing
Sport/recreation
Location
Action Cancer House
20 Windsor Avenue
Belfast
BT9 6EE
United Kingdom
View Map