Art & Culture Online / Virtual Seminar Workshop
Event
The Imagine! Belfast Festival of Ideas & Politics Returns with 115 Virtual Events

Imagine Belfast Ltd
This is a free event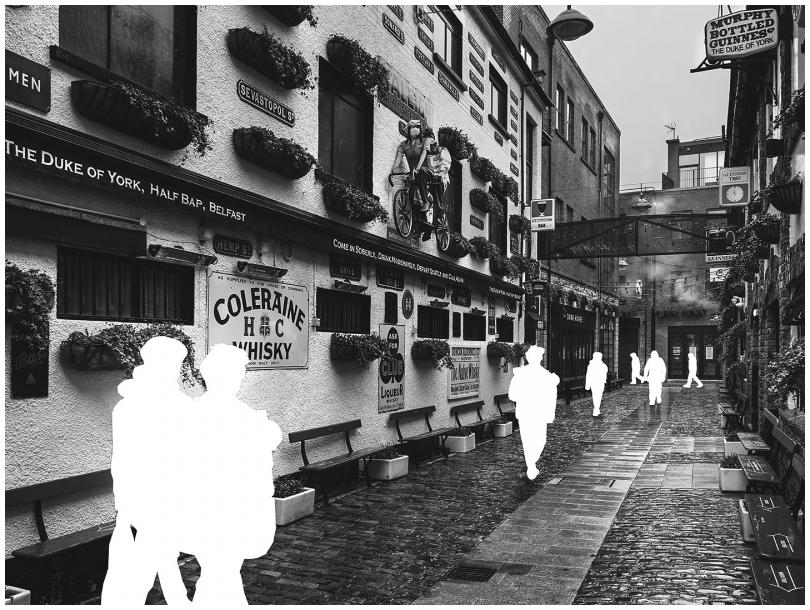 Annual Festival places Belfast on Global Stage with World-Renowned Line-Up
One of Belfast's most innovative and engaging festivals, Imagine! Belfast Festival of Ideas and Politics returns for its seventh year. 
The week-long festival will host 115 webcasts (the great majority of which are free) during March and will explore the theme 'The State of Us' and pertinent topics including the centenary of the formation of Northern Ireland, Brexit, climate change, COVID-19 and Black Lives Matter.  
The virtual nature of this year's event means it has attracted leading global figures and experts from around the world including Noam Chomsky, regarded as one of the leading intellectuals of our age, renowned playwright and commentator Bonnie Greer and a host of local talent.  
Other 'headliners' include Bill McKibben, Angie Drobnic Holan, Paul Mason, Claire Fox, Gavin Esler, Roman Krznaric, Neil Hegarty, Sinead Gleeson, Charles Leadbeater and Senator Eileen Flynn. 
Working with over 50 festival partners, events have been organised, for example, with the British Academy, Ulster Orchestra, Ballet Black, the Chilean arts group Memorarte, open Democracy and the Victoria & Albert Museum. The strictly non-partisan festival offers up an eclectic week of online talks, workshops, theatre, comedy, music, film and poetry to help us navigate the challenges of tomorrow.  
According to Peter O'Neill, founder and Festival Director:
"We are delighted to launch the Imagine! Belfast Festival of Ideas and Politics virtually this year.  The virtual element means we have been able to bring some of the world's most important experts and commentators to our festival.  This year's festival will allow us to look outside of Northern Ireland, to discuss and debate new perspectives and to enable us all to broaden our horizons and viewpoints.
2020 really was 'the year that never was' and as such we have designed a programme that resonates with that sentiment and reflects on the first anniversary of the UK Covid lockdown on 23rd  March. Whilst we must address the pandemic, it is by no means the central focus of the festival which looks at the state that we're in by examining constitutional, social, economic and cultural challenges.  We are encouraging people to submit ideas for our 'Building Belfast Back Better' campaign which is a nod to the future.  We want people to submit ideas on what should be different and better in Belfast post-pandemic via our website which will also showcase a number of other exciting projects during the festival."
Roisín McDonough, Chief Executive of the Arts Council of Northern Ireland, added:
"The Imagine! Belfast Festival of Ideas and Politics has a tremendous track record for introducing Northern Ireland audiences to new ideas and work from the world's leading creative and cultural representatives. The timing couldn't be better, as we need innovative thinking and the inspiration of the arts possibly now more than ever, as everyone begins to negotiate their way around the 'new normal', post-Covid and post-Brexit. The Arts Council is delighted to support this year's online festival through our emergency Covid-19 support programmes for arts and cultural organisations, with funding from the Department for Communities."
 The Imagine! Belfast Festival of Ideas & Politics 2021 programme is now available to view online via imaginebelfast.com. 
Sector:
Arts
Community development
Community relations
Education/training
Environment and Built Heritage
Housing and homelessness
Lobbying/policy
Race/ethnicity
Women
Young people
Location
Hill Street
Belfast
BT1 1NA
United Kingdom
View Map
Contact Details
Peter O'Neill
Festival Director
More Information
Arts Council of Northern Ireland; the National Lottery Community Fund; Department of Foreign Affairs and Trade's Reconciliation Fund; VSB Foundation; Queen's University Belfast; Community Relations Council; The Open University NI, Ulster University