Art & Culture Online / Virtual Training/Advice Workshop
Event
Heritage Learning and Skills Programme

Rural Community Network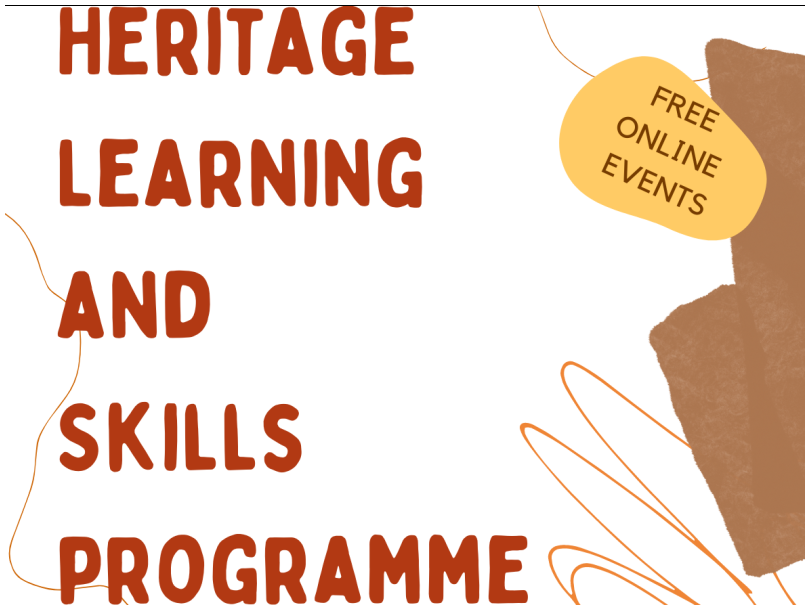 Join us for a range of online workshops & talks. It's an opportunity to meet others, share knowledge and learn skills that can support the development of heritage work in rural communities.
Here is the line up of the online sessions and speakers.
1. Interpretation and Copyright training with Nic Wright - 14th, 21st & 28th Feb - 7.30pm - 9pm

Over three sessions, this programme will look at the essential aspects of writing interpretative content for public audiences, whether for exhibitions, booklets or blog posts. It will explore the different approaches to interpretation, audience identification, preparing and writing content, and the basics of copyright law as it impacts you.
2. 'The clothing of the rural poor in post-Famine Ulster' talk with Phd researcher Eliza McKee - 2nd March - 7pm - 8pm
This talk will utilise visual sources, material examples, folklore and archives to explore rural clothing practices – particularly focusing on the common garments and styles worn by rural men and women and the ways in which the rural working classes in Ulster acquired their clothing after the Great Famine (1850-1914).

3. NI Community Archive and Oral History training with Nic Wright – 9th, 16th and 23rd March - 7.30pm - 9pm
The Northern Ireland Community Archive is an open-access virtual collection of heritage-based resources, trails, collections, photographs, exhibitions, oral histories and other information from local museums and community groups. The first two sessions will introduce groups to the archive, and demonstrate how new content can be added and shared directly by participants. The third session will look at the background to oral history collection and provide practical advice on the best approaches to conducting interviews and recordings. 
4. Introduction to Northern Ireland Screens Digital Film Archive with Ann Donnelly from Northern Ireland Screen - 28th March - 7pm - 8pm

This session introduces Northern Ireland Screen's Digital Film Archive. Participants will discover some highlights from the amazing collection, learn how to search the website, and learn out about some of the ways that the Digital Film Archive can be used in community outreach projects.
5. Portable and Moveable Exhibitions with Niall Kerr from Nerve Centre - 6th April - 7pm - 8pm
Niall Kerr has been involved in many large scale exhibitions and projects with Nerve Centre. Niall will be sharing his tips and advice on how to create innovative portable and moveable exhibitions. 
Sector:
Arts
Community development
Community relations
Education/training
Environment and Built Heritage
Health and wellbeing
Men
Older people
Race/ethnicity
Rural development
Women
Young people
Location
Rural Community Network - 38a Oldtown Street Cookstown County Tyrone
Cookstown
BT80 8EF
United Kingdom
View Map
Contact Details
National Lottery Heritage Fund