Art & Culture
Event
Harps Alive Gala finale concert - A tribute to the Belfast Harp Orchestra
Excalibur Press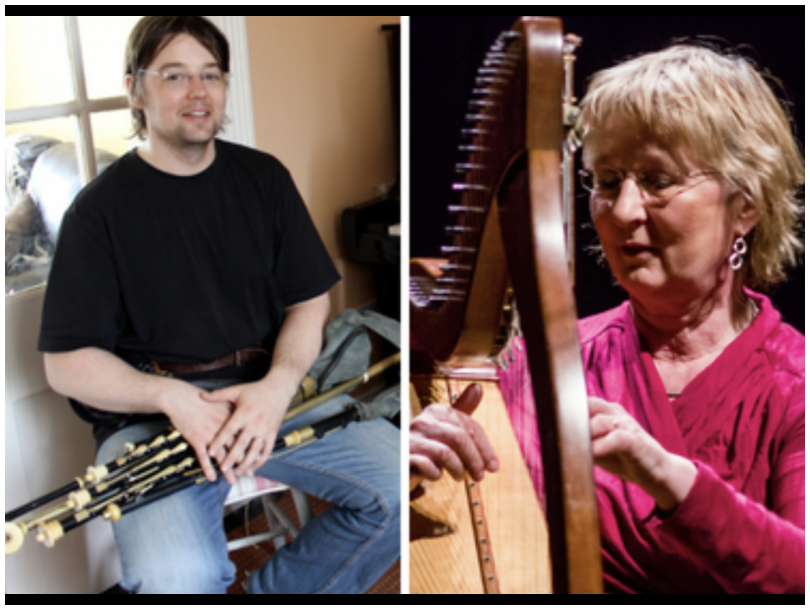 Harps Alive Gala finale concert - A tribute to the Belfast Harp Orchestra
The Festival culminates with a celebration of our living tradition showing the exciting trajectory of harping at the present time. 
Kathleen Loughnane takes up the story with some music from the harpers Connellan -William and Thomas, whose music Bunting also featured. 
She is joined by her son Cormac Cannon on whistle and pipes and we hear the incomparable partnership of harp and pipes -the soul and sound of Ireland. 
Harpers Anne-Marie O' Farrell and Cormac De Barra are two of the most dynamic players at the current time and play a scintillating combination of harpers' music arranged in a contemporary way. 
The evening ends with a tribute to the Belfast Harp Orchestra with Director Janet Harbison, who established the Grammy award-winning harp orchestra in 1992, bringing people together from both political traditions so that it quickly became a model of cross-community co-operation. 
She is joined by some of its former members, now professional harpers, together with soloists; singer Mairéad Healy and whistle player and piper, Patrick Davy. 
Performers include:
Kathleen Loughnane
Cormac Cannon
Anne-Marie O'Farrell
Cormac De Barra
Aileen Kennedy
Teresa O'Donnell
Mary Louise O'Donnell
Kathryn Weir
Susannah Weir
Julie Howse
Mairead Healy
Patrick Davey 
Janet Harbison
Buy Tickets here:
https://www.eventbrite.com/e/harps-alive-gala-finale-concert-a-tribute-to-the-belfast-harp-orchestra-tickets-369836750677?aff=ListingsWebsites
Location
St Joseph's Church Sailortown
9 Princes Dock Street
Belfast
BT1 3AA
United Kingdom
View Map