Conference
Event
Good Practice Approaches for a New Decade

Outdoor Recreation Northern Ireland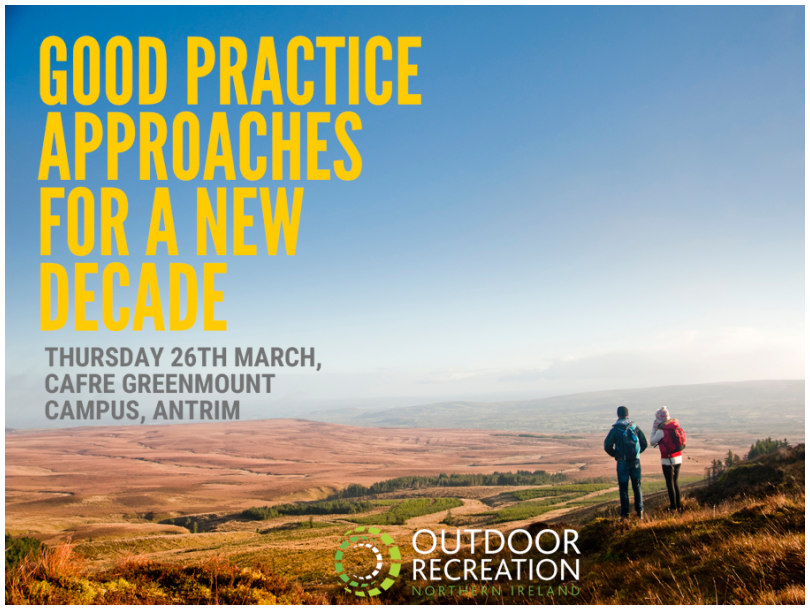 As we enter a new decade, our annual conference this year will focus on projects that showcase innovation and good practice in outdoor recreation from across the country; completed, in development, and coming soon.
There is overwhelming evidence that outdoor recreation benefits people and communities. Benefits include improving physical and mental health, increased social inclusion and community cohesion, enhancing education and learning tackling inequality, increased connectedness and protection of the environment, wider benefits such as growing the local economy, driving tourism and providing a catalyst for rural development.
Despite the many benefits that outdoor recreation brings many people in Northern Ireland live a sedentary lifestyle, spending little time in the outdoors connecting with nature. As we enter a new decade, it is important that we can learn from each other to help change this trend.
This one-day conference will showcase projects already delivered, in-progress, or are ready to be launched to help inspire the outdoor recreation community across Northern Ireland of its vital role in facilitating more people to get outdoors.
This conference will be of significant value to all stakeholders in Northern Ireland who have a role in shaping future outdoor recreation policy, strategy and programmes and developing / managing outdoor recreation sites and projects.
Sector:
Education/training
Rural development
Sport/recreation
Location
45 Tirgracy Road
Muckamore
Antrim
BT41 4PS
United Kingdom
View Map
Contact Details
Please contact Kerry Kirkpatrick, Assistant Marketing and Events Officer. 
More Information
If you would prefer to book via PO/Invoice, please email Kerry who will send through an offline booking form.