Fundraiser Informal Meetup
Event
Freedom2Choose Young People to hold 'World's Biggest Coffee Morning' at Belfast centre Lilac House in aid of Macmillan Cancer Support

Autonomie
This is a free event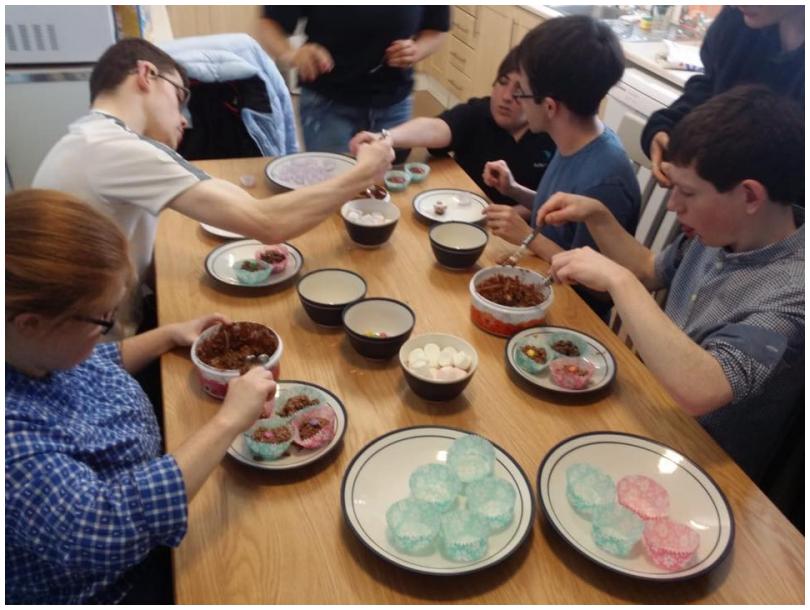 Award-winning charity Autonomie is hosting a Macmillan Coffee Morning this Saturday (September 28) in Belfast. The open event will be held at the charity's centre Lilac House (Linked Independent Living and Advice Centre) and is being organised by young people with additional needs in the community that attend the charity's practical activity programme Freedom2Choose.
The event offers visitors the chance to look around the modern and accessible centre, socialise and enjoy coffee and cake prepared by the young people using the kitchen at the centre.

Taking place between 2 pm and 4 pm, the coffee morning will help raise funds for Macmillan Cancer Support, which provides support for those affected by cancer.
Lynne Morrison, Services Manager at Autonomie, commented: "We are so proud of these young people, members of the Freedom2Choose programme for choosing to support Macmillan Cancer Support at Lilac House by taking part in the charity's World's Biggest Coffee Morning initiative. 

They have been extremely busy baking cakes and buns for the event and there's a real sense of achievement. They have gone to huge efforts and are really excited about hosting the event. 
It is a great opportunity for friends and families of these young people, our supporters and the local community alike to socialise in an inclusive setting whilst, also helping to raise money for an excellent cause. It's also a chance too for young people aged 16-25 and living with additional needs to learn more about the practical activity programmes they can access for free at our centre and offers a chance for them to chat to young people who already participate in our programmes.
Please do pop by for a cuppa and say hello – we look forward to welcoming you!"
Event details:
Venue: Autonomie, Lilac House, 4 Sandhurst Road, Belfast BT7 1PW
Contact: Telephone 02895918051, Email [email protected]
To learn more about Autonomie and the Freedom2Choose programme visit Autonomie's website at www.autonomie.org.uk
 
Sector:
Community relations
Disability
Young people
Location
Lilac House
4 Sandhurst Road
Belfast
BT7 1PW
United Kingdom
View Map
Contact Details
Contact Lynne Morrison, Services Manager at Autonomie 
More Information