Outdoor Activity
Event
Forest School Summer Scheme

The Jungle NI
Cost:
PRICING £36 for all 3 days Suitable for ages 4-12 3 hour sessions per day – Maximum of 20 kids each session (this is a progressive programme with each day building on the knowledge of the previous sessions, so you are committing to a 3 day programme) Time of start: Morning session: 10:00 – 13:00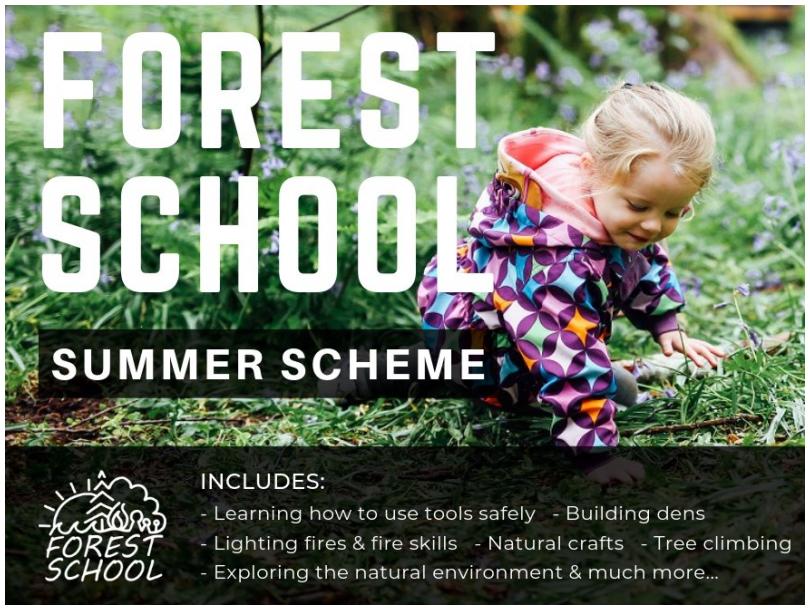 Here at The Jungle we appreciate the impact being surrounded in nature can have on your health and well-being. We operate on a 200-acre mass of land consisting of fields, forests, trees, hills, rivers, streams, ponds and various plant and animal species.
Over the past few years we have developed our very own Forest School. Driven by the scientifically proven biological and psychological benefits of being surrounded in nature, or 'Nature Bathing' as it's now been coined, which basically means being surrounded by trees, we now provide an outdoor learning platform based in our very own enchanting Forest woodlands.
With all this in mind, our highly skilled and accredited Forest School leaders deliver specialised Forest School sessions, aimed at the specific age group in question. Their aim is to provide a good foundation of knowledge on our physical and natural environment, bring awareness to the importance of being in nature and most of all to have fun while doing it.
Sector:
Children and families
Education/training
Young people
Location
60 Desertmartin Road
Moneymore
MAGHERAFELT
BT45 7RB
United Kingdom
View Map
Contact Details