Art & Culture
Event
Exhibition - Street View: 'Above The Fold' by Noel Bowler

Belfast Exposed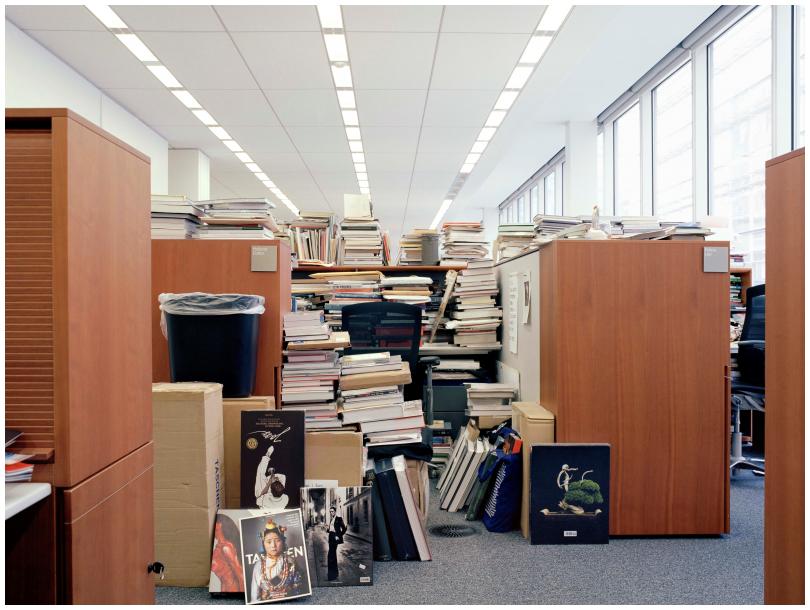 Belfast Exposed is proud to present Street View: Above The Fold by artist Noel Bowler.
Above The Fold is the culmination of an ambitious long-term project (2012-2020) from Irish artist Noel Bowler. Using his signature medium format film camera to photograph newspaper newsrooms across Europe, the United States and Asia, his unique project shows us the physical space and the structural layers that have formed the foundation of our modern press.
Made over an eight-year-period and working together with a cross-section of some of the largest newspapers (by paid circulation) from around the world, these photographs take the viewer on a journey through decades of human interaction that has helped to form the foundation of the free press as we know it today. The work of the newspaper and journalism movement has never been so relevant for so many throughout the globe. This timely work continues Bowler's ongoing consideration of the political forces that shape our world and the importance of sustaining the foundation of a free and trustworthy press.
Ever since the rapid increase in literacy rates during the 19th century, newspapers have been inextricably associated with the development of modern society through the production of political meta-narratives, the dissemination of information and the framing of the debate. With declining readership in the 21st century, reduced advertising and persistent questions about "truth" and relevance, the structures of print media are in a state of flux. Unlike the multifaceted and dispersed nature of online news media, the physical spaces of the newspaper office has been shaped by many years of evolution, adaptation and work practices that straddle both public-interest rationales and commercial objectives. This project reinforces the importance that people have played in the role of print news media and acts as a reminder of both the value and relevance of the journalist. These photographs offer us a glimpse into the places where the decisions and policies that affect so many are created. While these places may be separated by geography, culture and politics, they are all inherently linked by one fundamental attribute; the commitment to inform, educate and reinforce the importance of a free and honest press.
"I have been a big fan of Bowlers work since he launched his book Union in Belfast Exposed a few years ago. In this current body of work, Bowler offers rare glimpses into places where newspaper newsroom is devoid of the people who create narratives, mayhem and organised work practices. This exhibition provides behind the scenes photographs that reveal more than just their news stories it give a sense of the reporters who create them."   - Deirdre Robb, Chief Executive, Belfast Exposed
Location
Belfast Exposed Photography, 23 Donegall Street
Belfast
BT1 2FF
United Kingdom
View Map
Contact Details