Art & Culture
Event
Exhibition - Beasts of Burden by Paul Seawright

Belfast Exposed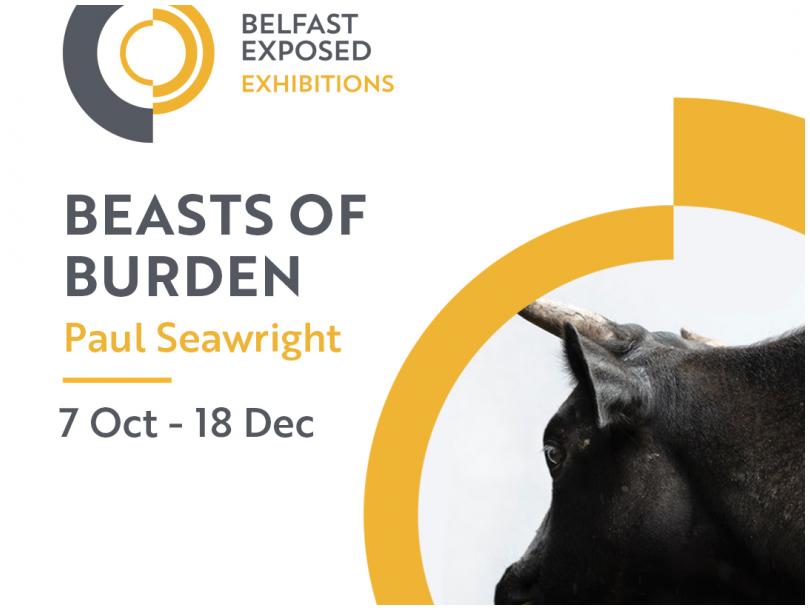 Belfast Exposed presents a solo photographic exhibition 'Beasts of Burden' which showcases new photographic works by Paul Seawright. This insightful exhibition will be showcased as part of the Belfast International Arts Festival 2021. The Exhibition Opening Night will take place at 6pm - 9pm on the 7th October as part of Late Night Art.
In 'Beasts of Burden', Paul Seawright turns his attention to Rwanda. In the Rwandan genocide of 1994, members of the Hutu ethnic majority murdered an estimated one million people, mostly of the Tutsi minority in just 100 days. The genocide spread throughout the country, as ordinary citizens were incited by local officials and the Hutu Power government to take up arms against their neighbours. 25 years later a distinctive project, "Cows for Peace", pairs perpetrators with their victims. In the project, the groups meet and raise a cow together to reconcile and develop a sustainable future.
In 2019, Paul Seawright accompanied the group as a photographer, creating 'Beasts of Burden'. Seawright's images examine what is invisible within this space: the tension of the place but also the delicate nature of the caretakers when working with these animals, the landscape where these atrocities occurred but also a non-judgemental look at the people still inhabiting the land, without revealing sides or social standing. Beasts of Burden offers a powerful look at Rwanda post-conflict and the nature of trauma, reconciliation, and community.
Paul will be taking part in 'Paul Seawright in conversation with Colin Davidson' on the 4th November at 6pm in Belfast Exposed. Book your ticket here 
"We are privileged that Paul Seawright has decided to share his recent work on the reconciliation within Rwanda with Belfast Exposed. Following the shocking genocide in Rwanda, the government's creative Cow for Peace programme, created to bring its broken communities together, is one that can inspire communities across the world." – Deirdre Robb, Chief Executive. Belfast Exposed
Location
23 Donegall Street
Belfast
BT1 2FF
United Kingdom
View Map
Contact Details