Conference Outdoor Activity Seminar Training/Advice Workshop
Event
Eden Project gathering for community connectors - November 2018

Eden Project Communities
This is a free event
Cost:
However if you would like overnight accomodation, it will be at Hutt Hostel in Newcastle and booking is via the eventbrite link.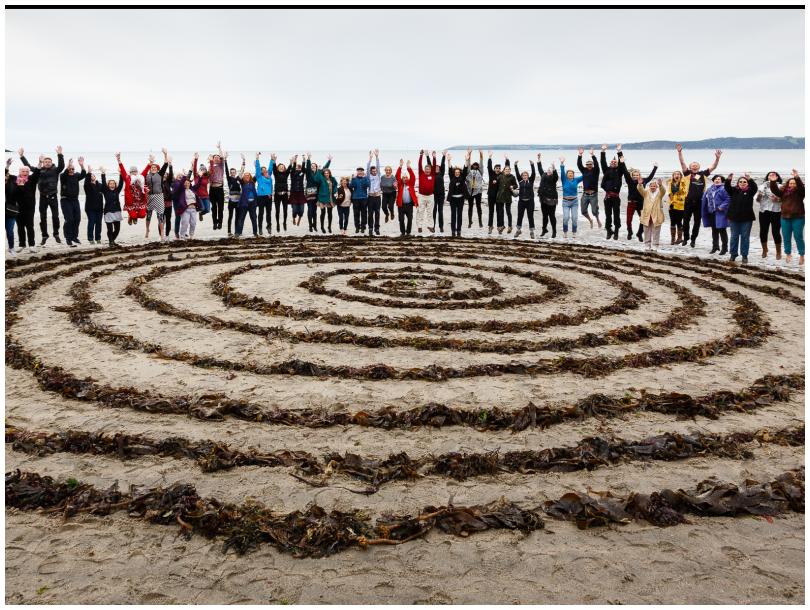 Active in your community? Join us for this two day Eden Project Communities Gathering 17-18 November in Newcastle, County Down Our theme is connecting and looking after each other
We're in this together.
Putting all of your free time and energy into making positive change happen in our communities can sometimes be an uphill struggle, but time with like-minded people, sharing ideas, collaborating and providing mutual support can replenish energies, and enable you to return to your community feeling connected, refreshed and ready to make things happen.
Saturday 17th November
10:00 Networking Walk
Lunch
3pm Sharing stories 
4pm Parallel sessions in the style of a Sharefair - volunteers share a range of skills including art and craft, relaxation and self care techniques and community project knowledge.
Dinner
8.00 pm Community Cinema night - Pride - An inspirational comedy drama about two communities that did not appear to have anything in common - LGBTQ activists and Miners in 1984 Wales uniting in solidarity.
This will be followed by social time. 
Sunday 18th
Breakfast
10am. Sharing & Making Connections
11am. Skills sharing
Lunch
2 pm - Two minute beach clean demo and beach labyrinth. Networking walk on the beach.
4 pm - Keep in touch and Close circle
Overnight accomodation is shared rooms at the Hutt hostel and is £20 per head, non-refundable.
If you are unable to afford the £20 non refundable overnight charge, we do not wish to exclude you so email your circumstances to 

[email protected]
https://www.eventbrite.co.uk/e/eden-project-communities-gathering-ni-november-2days-tickets-51507008850
Sector:
Community development
Volunteer development
Location
Hutt Hostel
30 downs road
Newcastle, Co Down
BT33 0AG
United Kingdom
View Map
More Information
We're the people behind #TheBigLunch and The #BigWalk!
We support and encourage people all over the UK to take positive actions that strengthen and connect communities.We bring people together to build their confidence and grow and share their talents. We support individuals and communities as they create positive change to tackle local issues that matter to them most.The Big Lunch connects people and encourages friendlier, safer neighbourhoods where people start to share more — from conversations and ideas, to skills and resources. For many, holding a Big Lunch ignites a passion for doing more good things in their community, and through our UK wide team, we run free peer support network events across the UK for people who deliver community led projects that make a positive difference where they live.